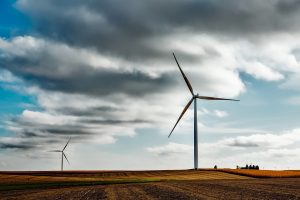 Look around the U.S. and you'll find plenty of examples of smart policy that is driving the adoption of cleaner, more efficient energy resources. In particular, California, New York, and Illinois are all leveraging policy to reduce carbon pollution and transition to a 21st century electric grid.
But in addition to those success stories, markets also are achieving significant clean energy results – and nowhere is that more evident than here in Texas.
In 2001, the Lone Star State transitioned to a competitive electricity market that (for the most part) puts the cheapest energy resources on the grid first. Since then, wind has grown from supplying less than 1 percent of the state's electricity to over 20 percent for the first half of 2017. And as cheap natural gas remains plentiful and renewable costs keep falling, expensive coal is getting pushed out of Texas' market. In fact, wind power capacity just overtook coal capacity.
The market
About 90 percent of the state is part of the Electric Reliability Council of Texas (ERCOT), which is a self-contained electricity market (many other markets are regional and span across multiple states). As an excellent Vox article by David Roberts recently put it, Texas is "probably the closest thing the country has to a 'free market' in electricity. Power is procured entirely through competitive bidding."
This means the market typically gives preference to the lowest-cost resources first. There are exceptions, though, for emergencies and other abnormal scenarios.
[Tweet "How clean energy is set to overtake coal in this competitive electricity market"]
Coal on its way out
Coal plant closures are the clearest sign of how Texas' electricity market is working. Running and maintaining coal plants is expensive (without even considering the hidden costs), and the majority of plants were built decades ago. Cheaper options – which often happen to be cleaner – abound.
Recently the state's largest power generator, Dallas-based Luminant, made a splash when it announced it will close three major coal plant complexes early next year. These plants have a combined seven units that represent over half of the power generator's total coal capacity, and the state's grid operator has officially given the green light to close them. Why close them? According to Luminant, the decision is "a result of challenging plant and market economics."
And it's not just Luminant that is struggling. Last year, a report from the Institute for Energy Economics and Financial Analysis looked at seven of Texas' aging coal plants and "concluded that these plants' days are numbered simply because they cannot compete."
The Vox article summarized it well: "The steady decline of coal in Texas has […] everything to do with relentless market discipline."
Meteoric rise of clean energy
According to Environment Texas, since 2007, Texas has seen a remarkable 21,466 percent increase in the amount of electricity it gets from the sun and a 639 percent increase in wind power production.
As technology is consistently improved and refined, the cost of generating electricity from renewables continues to come down. And global forecasts show economics are on clean energy's side: The International Energy Agency recently declared, "The era of expensive renewables is over." Moreover, solar and wind basically have zero fuel costs since the sun shines and the wind blows for free.
These favorable economics have helped boost wind and solar in Texas' market. According to Environment Texas, since 2007, Texas has seen a remarkable 21,466 percent increase in the amount of electricity it gets from the sun and a 639 percent increase in wind power production. There are now more than 10,000 wind turbines in the state.
The transition to a clean energy economy is creating thousands of jobs, slashing pollution, and saving water. It's also bringing investment to Texas: Big businesses – like Amazon – are investing in Texas wind left and right.
All of these benefits should be enough to move decision-makers, and policy is undeniably crucial to delivering a clean energy future. But if state leaders won't act, Texas is evidence that a well-designed competitive market can push coal plants to close and clean energy to soar.
This post was updated on November 30, 2017.