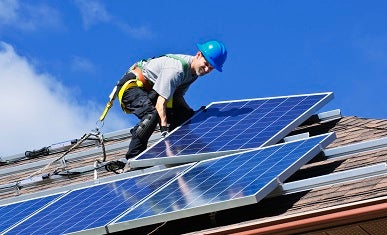 If you work in the solar industry, want to buy solar panels or care about climate change, you may want to pay attention.
Two floundering solar manufacturers, with no concerns but their corporate bottom line, are about to pull the rug from under one of America's fastest-growing industries and tens of thousands of well-paid jobs.
The manufacturers petitioned the U.S International Trade Commission this spring to take action against foreign competitors, claiming overseas rivals export products to America's solar market at prices they can't match. This at a time when the United States solar industry as a whole is booming.
In a decision that shook the industry and a host of free-trade advocates, ITC agreed with these single two petitioners and it's now up to President Trump to decide whether to retaliate with an import tariff or other punitive options.
There's a good chance he will – and this would be really bad news for American solar companies and consumers alike. Read More »