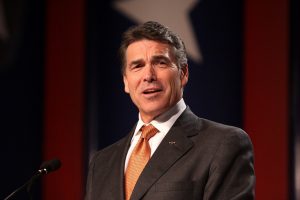 As Secretary of Energy, Rick Perry set out to examine the impact of policies or regulations on coal and nuclear plants.
He wasn't the only one. A new report from the Analysis Group, commissioned by national business groups Advanced Energy Economy (AEE) and American Wind Energy Association, finds market forces are pushing old coal and nuclear plants to retire, without posing any threat to the electric grid's reliability. In other words, coal can't compete in today's market, and the United States is getting a cleaner, more diverse, and reliable energy mix as a result.
Market forces
The American energy system is undergoing a transformation, with more – and cleaner – power options than ever before.
The primary driver of change? Market forces. In efficient and competitive markets, it's natural for uneconomic assets (cough, coal) to be pushed out.
The Analysis Group report outlines the top three factors contributing to the retirement of lumbering coal and nuclear power plants:
highly efficient new gas-fired resources,
low natural gas prices, and
flat demand for electricity.
The report also highlights the importance of the declining costs of new energy technology (like solar panels), state policies that encourage clean energy adoption, and customer behavior.
Reliability? No problem.
The report finds that more natural gas and renewable energy contributes to a reliable grid. Advanced energy technology actually provides reliability benefits, because the grid is becoming more efficient and diverse.
So, for anyone trying to claim we need to bail out aging, inefficient coal and nuclear power plants for the sake of electric reliability, "The evidence does not support this view."
From the beginning, all signs pointed to Perry's so-called study as a piece of coal power propaganda. If the DOE comes out with wildly different conclusions than those of the independent study from the Analysis Group, it will look more than suspicious.
Modern energy technology is building a cleaner, more flexible, and reliable electric grid, while creating thousands of new jobs. Or as Graham Richard, CEO of AEE, put it, "The electricity system in the United States is stronger than it's ever been." Your move, Perry.
Photo source: Flickr/Gage Skidmore