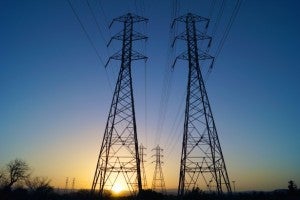 By Jeremy Proville, senior manager, GIS & Economics
We learned last month that scientists are rushing to save critical climate data on government websites before the Trump administration takes over. They fear that such data may be deleted and forever lost, and it's not hard to see why.
The incoming administration has announced plans to roll back existing climate change initiatives and there have been proposals to cut research programs that support a broad range of scientific expertise, such as weather prediction critical to farmers and to states vulnerable to major disasters.
In addition to science-based climate data, however, there is concern that other critical information and analyses under the purview of agencies such as the U.S. Department of Energy may be imperiled early next year. Unbeknownst to many – including, perhaps, to the president-elect and his circle of insiders – all these datasets benefit a broad range of sectors that rely on solid economic forecasting.
Here are just two datasets that are absolutely central to the work economists and analysts do to help industry and other decision-makers interpret energy opportunities and challenges in a rapidly changing world.
1. Energy forecasts: Companies depend on them
The Annual Energy Outlook reports produced by the Energy Information Administration – a 30-year-old, independent office within the Energy Department – offers economic and energy forecasts with data invaluable to the transportation and manufacturing sectors, among others. Researchers, regulators and policymakers use them, too.
[Tweet "America needs critical energy data in a "post-fact" world: 2 quick examples"]
It includes data on economy-wide energy consumption and electricity prices all the way down to minute information such as carbon emissions from residential clothing dryers. Companies use the report to inform energy cost projections as they strategize and forecast business operations.
This way, an aluminum smelting company that uses a very energy-intensive process, for example, can anticipate changes in energy prices and make decisions accordingly.
We already heard about a proposal to cut NASA's climate research funding, so it's no mystery we also worry about how a report such as the Annual Energy Outlook could be affected by a wider crackdown on scientific and economic research and data generation.
Notably, EIA was part of a controversial questionnaire the Trump administration recently sent the Energy Department.
2. Cost comparisons: Help investors be smart
The cost of renewable energy is a constant source of debate and has a direct impact on innovation and investment. A utility that needs to add generation, for example, must remain informed about how the operational costs of wind turbines compare with those of a natural gas-fired power plant.
The Energy Department's prestigious National Renewable Energy Laboratory provides a terrific amount of research on the costs of this and other sources of renewable energy, feeding them into tools such as the Transparent Cost Database.
These estimates help investors as well as consumers evaluate the cost of renewable energy sources in direct comparison to fossil fuels in an unbiased way. The outcome is smarter and more informed decisions.
Our national labs would be overseen by Texas Gov. Rick Perry if he's confirmed as the Trump administration's secretary of energy. The governor, who lacks the science credentials of past energy secretaries, once said he would eliminate the agency altogether.
So why the panic over data?
We know that many of the people picked for the Trump cabinet so far openly question climate science, or science in general, and that several of the nominees who will oversee agencies producing such data have a history of putting the interest of the fossil fuel industry ahead of progress on clean energy.
More than ever before, we must protect and defend this vital information.
Beyond that, potential budget cuts are looming. Government agency heads opposed to climate action or investments in renewable energy could easily starve the programs that maintain, update and share data with the public if such information no longer fits the administration's agenda.
Scientists are thus taking steps to download data in preparation for the day when access may be interrupted.
But a country needs hard facts and sound evidence to make smart decisions about its energy and economic future. So we need to continue to lean heavily on the apolitical data that hardworking researchers in government produce for our industry, farmers, entrepreneurs, local and state policymakers, and world-renowned researchers.
Perhaps more than ever before, we must protect and defend this vital information.
This post originally appeared on our Market Forces blog.