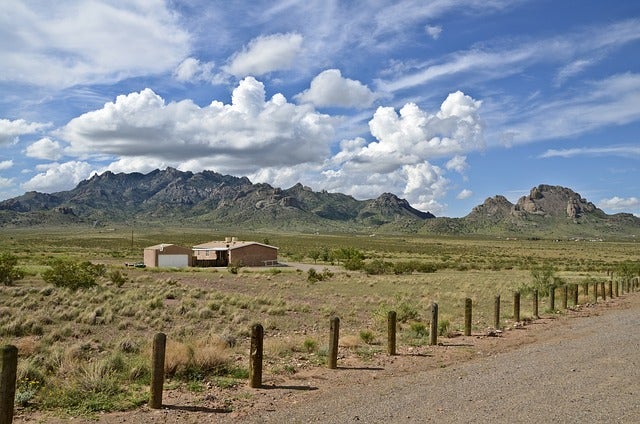 A growing chorus of voices from across the West is voicing its support for the Bureau of Land Management (BLM) to address oil and gas methane emissions and waste on public and tribal-owned lands.
New rules currently being considered by the Department of the Interior will help address the more than $300 million worth of gas wasted by the oil and gas industry each year on these lands. By keeping gas in the pipe and out of the air they will also help states and tribal communities realize additional tax and royalty payments that are crucial for investment in the educational, health care and infrastructure needs. It's why so many communities are encouraging BLM to move forward with strong policies aimed at reducing the waste of this resource.
Land Managers
On October 19, two former BLM directors sent a letter to the White House's Office of Management and Budget calling for tough new rules on methane emissions. Bob Abbey and Mike Dombeck wrote that the rule would curb natural gas waste and generate welcome revenue for state and tribal governments. They applauded BLM's leadership to address the problem, noting the Bureau "has the obligation to the American taxpayer to minimize the waste of public resources and avoid harm to public health and the environment."
Sportsmen and Sportswomen
A thriving outdoor economy depends on clean air, which is why the conservation director of the New Mexico Wildlife Federation, the state's oldest sportsmen's organization, wrote an op-ed in support of the BLM rule. Todd Leahy's opinion piece argued, "A strong rule can force better resource planning to reduce the industry's footprint on the land, reduce fragmentation of critical wildlife habitat, and reduce climate pollution."
Tribal Leaders
Mark Fox, the chairman of the Three Affiliated Tribes in North Dakota told the state's Minot Daily News (subscription) that natural gas flaring is an enormous waste of money for all involved. He noted, "Nobody gets paid. The oil companies don't get paid, the tribes don't get paid and the individuals that own mineral rights here on Fort Berthold do not get paid so flaring is not a good thing." He went on to add that tribal leaders "are working real hard from Washington, D.C. to the Denver offices to try to make the federal government adopt rules" on wells continuing to be flared for a lengthy time.
Members of Congress
In July, both of New Mexico's U.S. Senators (Tom Udall and Martin Heinrich) joined Representatives Michelle Lujan Grisham and Ben Ray Lujan in a letter to the White House Office of Management and Budget supporting strong methane waste reduction rules. New Mexico is among the top producers of oil and gas from federal and tribal lands in the U.S. "Too much of New Mexico's natural gas is being lost due to venting, flaring and leaks," the members of Congress wrote. "A NASA study has identified a methane hot spot the size of Delaware over the San Juan Basin — the highest concentration in the nation — in an area of high oil and gas production. This methane pollution represents a significant economic loss to the state of New Mexico and the nation."
These voices represent a broad range of interests, but they're all calling for the same thing: a strong rule to limit natural gas waste on public and tribal lands. As BLM moves to put forth a draft rule it should note this strong, diverse support to reduce unnecessary and harmful methane waste and pollution.
Photo source: Pixabay