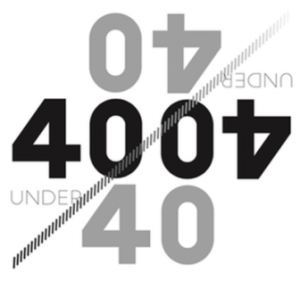 At the heart of every major transformation are the people carving the new path forward. The same goes for the transition currently occurring in our electricity system, which is moving away from traditional monopoly utilities relying on coal, to a world with distributed energy generation (like rooftop solar), new technology, and disruptive market entrants.
But just who are these trailblazers and how do we identify them? Earlier this year, energy-centric outlet Midwest Energy News set out to do just that for seven states. It launched a call for nominations to recognize "emerging leaders throughout the region and their work to accelerate America's transition to a clean energy economy" for its 40 Under 40 awards.
Recently, Midwest Energy News announced the winners, who come from a variety of sectors including industry, government, regulatory, business, academic, and advocacy. Environmental Defense Fund is proud to say the group includes Andrew Barbeau, our senior clean energy consultant leading efforts like our demand response collaboration in Illinois.
Using smart buildings to create a cleaner, more reliable grid in Illinois
Andrew leads the charge on our Combined Capacity Asset Performance Project in Chicago, a collaboration between Environmental Defense Fund, consumer advocacy watchdog Citizens Utility Board, and grid operator PJM Interconnection. The project resulted from new rules in the PJM electricity market that require energy sources to be available year-round, making it more difficult for newer players like renewable energy and demand response to participate.
[Tweet "Who will lead the #cleanenergy future? "]
The pilot program will create dynamic clusters of buildings, home thermostat programs, wind and solar farms, and energy storage projects that will layer their capabilities together to provide electricity at any time of the year. The innovative project can serve as a model to other players in the PJM market, and will help ensure clean energy resources can continue to contribute to building a smarter grid in Illinois.
Congratulations to all of the winners! We can't wait to see where you take the Midwest.