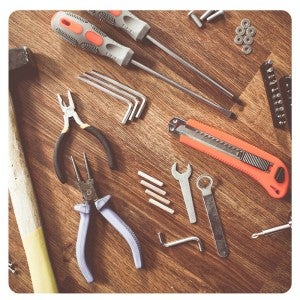 By: Karen Penafiel, Vice President, Advocacy, BOMA International
At its Every Building Conference this summer, the Building Owners and Managers Association (BOMA) International announced the relaunch of its BOMA Energy Performance (BEPC) toolkit.  BEPC is an industry-vetted, proven process to plan, procure, and implement performance-driven building retrofits that has been used in successful projects around the world. For this reason, BEPC and the Investor Confidence Project (ICP) are a "natural fit."
ICP, an Environmental Defense Fund initiative designed to unlock investment in energy efficiency, is accelerating the development of a global energy efficiency market by standardizing how projects are developed and energy savings are calculated. Together, BEPC and ICP can be used to execute successful, reliable, investment-grade energy retrofit projects from concept through measurement and verification.
ICP's Roadmap to Investor Confidence lays out six major steps in the project development cycle: origination, project development, quality assurance, certification, underwriting, contracting, and performance. BEPC includes a flexible framework and supporting toolkit of template documents that can assist building owners, operators, and program managers at each stage of this process. Two key areas where the BEPC toolkit is particularly useful in the ICP project development cycle are:
Origination – Service provider selection
Any building owner or operator who has struggled with evaluating vendor pitches knows that selecting a service provider to design and execute a complex engineering project is a daunting challenge. Multi-measure building retrofit projects compound the difficulty, since there is no "apples to apples" comparison in a traditional competitive bid process and a simple low-bid requirement does not apply. For this kind of project, owners must find a true partner – not only one that can expertly handle the design and build portions of the project, but a partner that can also develop and execute the best project for the building and owner's goals. This will ensure the project performs at or above expectations for the long term. The BEPC toolkit includes a step-by-step procurement and project development process, with templates for RFPs and other procurement documents to select a qualified energy service provider. These documents can easily incorporate ICP requirements around Project Developer Credentialing, Software Providers, standardized documentation to facilitate third party Quality Assurance, and Investor Ready Energy Efficiency Certification™.
Project Development – Contracting for success
Developing a contract or agreement for a multi-measure building retrofit project can also be thorny.  Some service providers offer contracts, but these can be missing key protections for the owner, and can be very difficult for non-engineers (i.e., lawyers) to unravel. The BOMA Energy Performance Contract   toolkit includes a number of easy-to-use-or-adapt contracting documents that have been vetted by the real estate industry to reduce risk and protect owners' interests. The BEPC documents incorporate many of the key features of ICP, including rigorous standards for developing a building's energy-use baseline, transparent means of adjusting the baseline, and the ability to provide an energy savings guarantee, if desired (or required by investors). Again, BEPC aligns perfectly with the ICP mission to ensure that energy efficiency retrofit projects perform as expected.
[Tweet "New toolkit makes building energy retrofits easier #EnergyEfficiency"]
ICP and BEPC in Practice
The LA Better Buildings Challenge (LABBC) provides a real-world example of how all of these pieces come together at the program level. Funded by the local utilities, LABBC works as a neutral third party to facilitate development of Investor Ready Energy Efficiency™ projects utilizing ICP and BEPC best practices.
As part of its onboarding process, the LABBC works with property owners to understand their investment criteria, internal capacity to manage and execute projects, existing contractor relationships, and areas of interest and opportunity .  Depending on the scope of the project, the owner's internal resources, and contractor preferences, LABBC then recommends three firms from its list of prequalified Implementation Partners – each of whom has signed on to the BEPC Best Practices – and facilitates an expedited interview procurement process as described in the BEPC Toolkit. The selected Implementation Partner then conducts a comprehensive, investment-grade audit using an ICP-compliant software tool to facilitate quality assurance and certification by LABBC technical advisors and underwriting by the owner or third party funders. Once the scope of work is finalized, LABBC introduces the BEPC model contract language, including a full contract or contract exhibit to use with existing contract form agreements of the owner, to ensure that whatever agreement is used clearly addresses adjustments to the energy-use baseline, calculation of savings, transparent pricing, and measurement and verification.
ICP and the BEPC team are excited to continue finding ways to bring joint benefits of both programs to the retrofit industry. ICP is represented on the BEPC Advisory Board and the BEPC team and ICP plan to continue collaborating to increase the flow of rigorous, successful building retrofit projects.