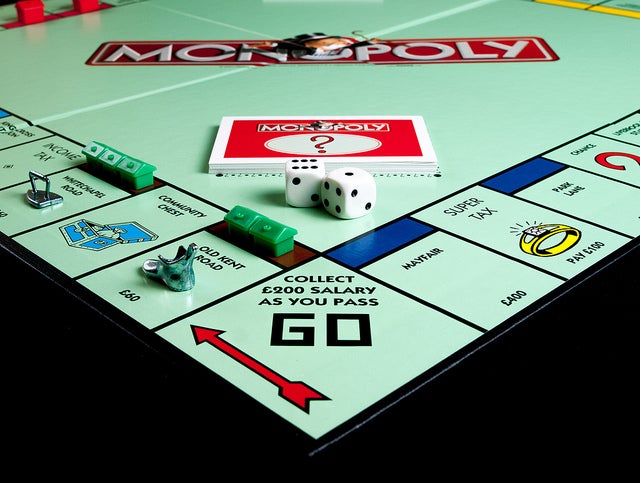 They say crises don't test your character, they reveal it. I believe they do the same thing to your vision of the future. Times are tough for Ohio's FirstEnergy, and CEO Chuck Jones is signaling where he wants the utility to be in the future: the past.
First, we need to look back to last year, when Jones pushed the Ohio legislature to halt state efficiency and renewable energy standards that helped reduce electricity demand and saved Ohio customers millions of dollars.
This year, Jones' vision quest is a $3 billion bailout – to be paid for by his customers – that would guarantee the purchase of power generated by FirstEnergy's older and costlier power plants. In a recent op-ed, Jones argued that the deal would secure Ohioan's energy independence.
Just a few weeks after Jones' energy independence play, he has put forth a new vision: re-regulation, which means returning FirstEnergy to a monopoly with guaranteed profits. It was less than a decade ago that Ohio deregulated its electricity market to the applause of the utility industry, including FirstEnergy. Clearly, the CEO is getting a little desperate.
There is no doubt Jones has a problem. Several of his power plants are old, inefficient, and costly, particularly compared to generators powered by natural gas and wind. They simply can't compete.
Killing renewables and efficiency by sanction was step one. Step two – the bailout – now seems to be faltering as it undergoes scrutiny before the Ohio Public Utilities Commission (PUCO). Jones recently told financial analysts that the bailout is critical to his company's future, and he seems increasingly stressed by the PUCO's delays and the growing criticism from a broad array of stakeholders. Maybe sensing he will lose before the PUCO, Jones told the Plain Dealer he would embrace a move toward re-regulation "in a heartbeat."
The heart of every Ohioan should skip a beat at FirstEnergy's self-interested flip flopping on deregulation. Not too long ago, FirstEnergy embraced deregulation, thinking it could profit handsomely in competitive markets. And it did, for a while. But the company made numerous poor business decisions, like doubling down on coal rather than embracing cleaner forms of energy, like natural gas and wind. Now gas and wind prices are low, energy efficiency is reducing demand, and FirstEnergy is stuck with a pile of coal nobody wants.
This seems like a strange time to suggest re-regulation. The Ohio legislature is fairly conservative. A law to guarantee profits, kill competition, and re-establish a monopoly would likely run afoul of the free-market platform so many of them were elected on.
And it doesn't look like Jones' fellow utilities are ready to follow FirstEnergy to re-regulation. Though AEP wants a bailout similar to FirstEnergy's, its CEO told reporters he would not embrace a return to state-controlled rates.
Perhaps most revealing is the reaction of Dynegy, a FirstEnergy competitor that owns 11 large power generators in Ohio. According to CEO Bob Flexon, Jones' appeal for re-regulation is nothing more than FirstEnergy admitting it wants "big, fat margins so they can pay big dividends to shareholders," without having to compete for them. Flexon went further: "Coal plants and nuclear plants in this market are losers. For some reason they want to keep them. In order to keep them, they need them regulated because they can't compete." And he went further still, saying FirstEnergy is "taking the weakest in the herd and putting it in the front to the benefit of the shareholders and the detriment of Ohio."
Understandably, Jones seems increasingly nervous about his company's fate. It's true today's energy market is different than it was ten years ago. But it will be different again in another ten. Companies like FirstEnergy expect their CEOs to look forward and lead them into the future. But whether it's asking for a bailout, killing emerging energy resources like renewables and energy efficiency, or advocating re-regulation, Jones doesn't appear to be looking forward at all.
Photo Source: William Warby
This is one in a series of posts that examine FirstEnergy's proposed bailout for its aging coal fleet and other market manipulations. Stay up to date on FirstEnergy by visiting EDF's website, where we've published helpful resources and will host a series of newsletters. If you would like to receive our FirstEnergy newsletter directly, please click here.