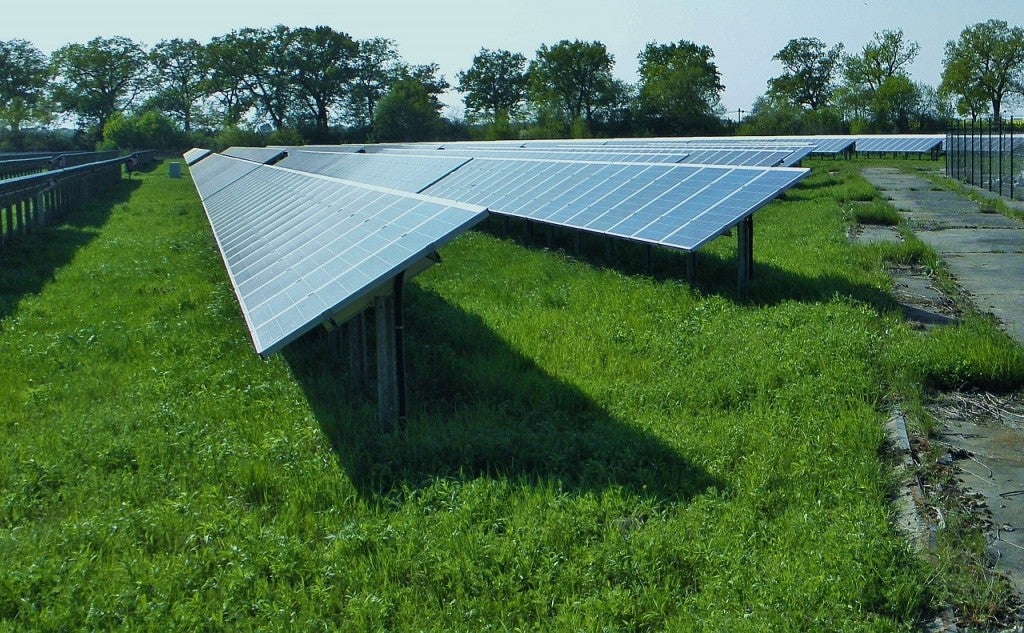 Pop quiz: What do current and former executives at Apple, Facebook, Google, Bank of America, and Duke Energy have in common?
Answer: They all believe in expanding renewable energy in North Carolina, where the legislature proposes to gut the clean energy policies that have made the state a national leader in solar energy.
At stake is the state's Renewable Energy Portfolio Standard (REPS), which requires utilities to get 12.5 percent of their energy from sources such as solar and wind by 2021. Lawmakers want to freeze the target at six percent, which happens to be the current level.
Not so fast, say the tech giants
Apple, Facebook, and Google have data centers and other investments in North Carolina – and they are big supporters of clean energy in their industry. They made their position on the REPS perfectly clear in a recent letter to state lawmakers:
We believe the REPS should be maintained because our collective experience shows that programs like the REPS can actually reduce the overall cost of energy to ratepayers….[The current law] has made North Carolina particularly attractive to our businesses. Alterations risk undermining the state's almost decade-long commitment to renewable power and energy efficiency.
Enter Jim Rogers, retired Duke Energy CEO
Under the leadership of retired CEO Jim Rogers, Duke Energy became the largest utility in the country. Rogers reinforced his support for renewable energy in a recent keynote speech at a Charlotte, North Carolina energy conference.
The Charlotte Business Journal, which sponsored the conference, quoted Rogers as saying, "What this requires is that we all get on the phone to our representatives and demand that they focus on the future."
Rogers was Duke's CEO in 2007 when the REPS became law. He disagrees with lawmakers who want to freeze the growth of renewables, saying that lawmakers "are moving not into the future, but into the past."
Solar is here to stay, says banking legend Hugh McColl, Jr.
In the 1980s, Hugh McColl, Jr., helped turn Charlotte into the second largest banking center in the nation. As CEO of Bank of America, McColl says the state had an early-mover advantage in banking. He says North Carolina has the same advantage today with solar power.
He counsels the state legislature to seize opportunities to be competitive. McColl writes in The News & Observer: "Our state has the opportunity to compete and be a leader in this 21st century industry. All our legislature has to do is maintain our renewable energy policies…"
That's good advice. I hope lawmakers listen.