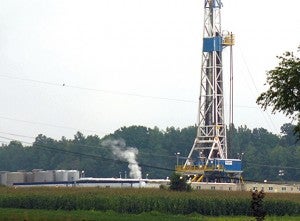 In January, the White House announced the ambitious goal of reducing methane emissions from the oil and gas industry by 40 to 45 percent over the next ten years. It was a landmark moment and a step toward making a great impact on greenhouse emissions and their effects on the climate by reducing a potent pollutant. Now, we await the rules EPA will propose later this summer to begin making that goal a reality.
In the coming days the EPA is expected to preview one piece of the plan the administration announced in January – Enhanced Natural Gas STAR, a program to enable companies to commit to voluntary actions to reduce emissions, and document progress toward achieving those commitments. The program is an important opportunity to ensure transparent and rigorous reporting of voluntary efforts to reduce emissions, but it is not a substitute for strong regulations and it is not the only step the administration has committed to taking. In its package of proposed rules that the administration has committed to release later this summer, the federal government will set, for the first time, methane emission limits from new and modified sources in the oil and gas industry, and is being called upon to implement rules to address leaks from existing sources as well.
Methane is a potent greenhouse gas, with more than 84 times the warming power of carbon dioxide in the first 20 years after it is released unburned. It also represents a threat to public health, and a waste of a valuable energy resource – enough natural gas is wasted through methane leaks each year to fuel nearly 6 million homes.
While companies that take voluntary action to reduce their methane emissions today may be better positioned to comply with future regulations, it is not realistic to expect significant reductions to come from a voluntary program. One of the biggest indicators? The fact that the very program EPA is proposing to advance these voluntary measures – Natural Gas STAR – has been around since 1993, but of the more than 6,000 producers in operation, fewer than 30 are participants.
The oil and gas industry repeatedly argues that it can be trusted to voluntarily take the steps needed to reduce methane emissions, and that regulation is not needed, but Natural Gas Star's sub 1 percent participation rate proves otherwise.
We have the ability to use existing technologies to cost effectively capture methane leaks from oil and gas operations. In fact, a 2014 report by ICF International found that by adopting already available technologies and operating practices, industry could cut methane emissions by 40 percent below projected 2018 levels at an average annual cost of less than one cent per thousand cubic feet of produced natural gas.
Some companies – but not all – see that it's in their best interest to use these technologies to reduce methane emissions in order to protect their bottom line and to meet their corporate sustainability goals. Regulations requiring adoption of these cost-effective technologies help to level the industry playing field and ensure that all companies, not just a few responsible and innovative leaders, are taking the necessary steps to reduce methane emissions.
It is critical that any voluntary program EPA proposes is rigorous and transparent. But it is even more critical that the EPA includes strong regulations, in addition to voluntary programs, when it proposes its rules later this summer. Doing so is necessary to begin meeting the White House's  methane reduction goal and protecting public health, preventing waste, and slowing global warming. While the Enhanced Natural Gas STAR preview is one small piece of the puzzle, EPA must work to get the regulatory centerpiece of the package right as well.
Photo source: Flickr/WCN 24/7