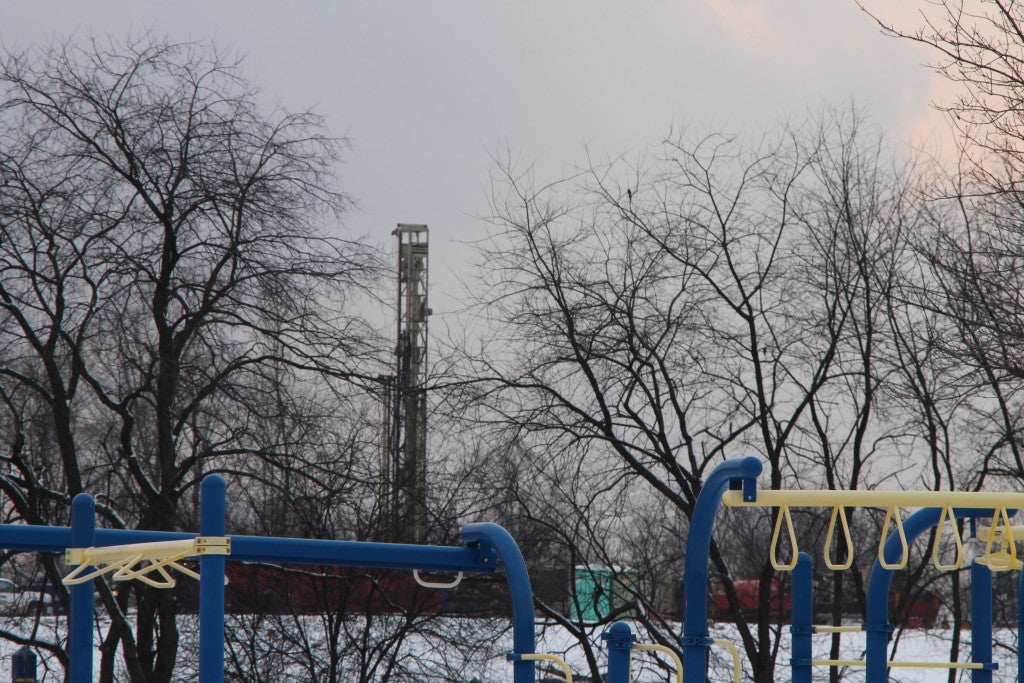 If you want to catch fish, go where you know the fish are. That's our best advice for the U.S. Environmental Protection Agency as they draw up details to set methane pollution limits for the oil and gas industry, expected later this summer. The agency knows where the "fish" are – they drew a pretty good map of key methane sources back in January when they announced their intentions to address methane. Now they just need a concrete plan to reel them in.
The Administration has announced that EPA will issue a proposed plan for action later this summer, with a proposed rule that will set first-ever limits on potent methane pollution from new and modified oil and gas sources. Together with other efforts from across government, this step can lay a strong foundation toward achieving the administration's goal of reducing harmful methane pollution 40-45% below 2012 levels by 2025.
But as we know, the devil will be in the details, and for the oil and gas sector these details will be critically important. There are many different points along the supply chain where methane is being released uncontrolled—and in many cases undetected. The good news is that EPA knows this is a problem, and even collected extensive comments from experts and the public via a series of whitepapers on how to tackle the most significant emission points along the supply chain.
Recognizing the need to get the details right on the anticipated proposed rule, EDF and more than 60 other health and environmental organizations sent a letter to EPA today reinforcing the importance of some of these big fish:
Requiring companies to look for and repair methane leaks.
Most leaks in the oil and gas industry go undetected, and make up a significant portion of methane emissions. A rigorous program that requires companies to find and fix leaks using straightforward and cost-effective technology is common sense, and critical to secure substantial methane reductions.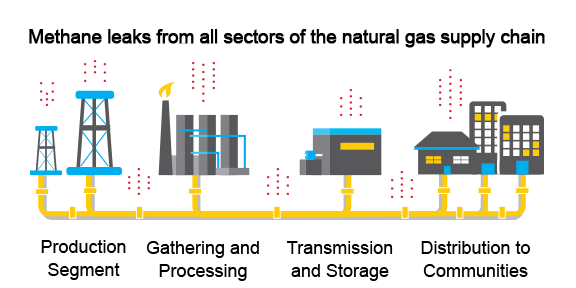 Requiring oil companies to capture the natural gas that is released when new wells are drilled.
Right now the federal "green completions" rule only applies to natural gas wells and has proven to be effective. But some oil wells release a lot of natural gas, and currently are not required to do anything to prevent or capture those emissions. This disparity can easily be rectified, and will deliver significant emissions reductions.
Developing clean-air standards to ensure that common practices and equipment used in the oil and gas fields are appropriately maintained and cleaned up.
Equipment dots the landscape where oil and gas drilling and transmission occur. There are pneumatic pumps, compressors, and pneumatic controllers—all of which leak methane in significant amounts. Using available technologies to minimize emissions from this equipment and can be effectively implemented, and needs to be part of EPA's methane reduction plan.
Time will tell whether EPA will aim for the big catch when it puts the finishing touches on its proposed rule to limit methane emissions and stop the leaks. For the sake of our children, our communities, and our climate let's hope they do.
Image source: Pennie patches pixie Laine