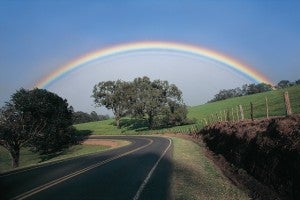 When the White House announced ambitious plans to cut methane emissions from the oil and gas sector by 45 percent, EDF President Fred Krupp called it a landmark move. And according, to a recent poll, 66 percent of Americans agree that strong federal standards are needed to safeguard our air from methane pollution, which is responsible for about a quarter of today's warming. The oil and gas industry– the largest industrial source of this climate pollutant–wastes enough unburned methane each year to heat six million homes.
The plan has drawn widespread support among opinion leaders as well as industry experts.
Support in the states
Noting that the White House is effectively catching up to efforts already begun at the state level, the Denver Business Journal covered the announcement under the headline, "Obama wants to cut oil & gas methane emissions; Colorado did that a year ago." The Denver Post went further, with an editorial noting that "the feds could learn a lot from the ways in which government, industry and environmentalists worked together in Colorado to craft strict yet reasonable regulations." Indeed, Colorado was the first state to directly regulate oil and gas methane emissions with active support from the state's largest oil and gas producers. The state's plan could very well guide the national policy.
Wyoming also acted last year to address air emissions from oil and gas operations, leaving industry there much more sanguine about the new plan. John Robitaille of the Petroleum Association of Wyoming told Wyoming Public Radio that companies there are already ahead of the curve: "I believe that Wyoming is at the forefront of protecting air quality . . . EPA is catching up to Wyoming."
Climate and beyond
The announcement is part of a broader effort by the administration to reduce greenhouse gas emissions. Underscoring the urgency of addressing methane as part of that effort, The Los Angeles Times said "the attention to methane and other short-lived gasses is overdue but welcome."
The White House proposal also targets volatile organic compounds, which escape along with methane and contribute to smog, trigger asthma attacks and cause other negative health effects. Touting the air quality improvements that would occur as a result of the proposed reduction targets, health advocates from the American Lung Association (ALA) matter-of-factly responded, "these pollutants threaten public health and we need strong steps to reduce their burden."
Senator Tom Carper of Delaware also lauded the decision by emphasizing the impact the announcement would have on reducing waste of natural resource. "When methane emissions escape in energy production, we are wasting a limited energy resource and damaging our air. It's a lose-lose." True. Nearly $2 billion of gas is lost to the atmosphere every year as a result of methane leaks—enough to heat six million homes.
The Scranton Times-Tribune—published in heart of Pennsylvania's gas-rich Marcellus Shale—focused on the feasibility of the 45 percent target: "That is reasonable because the technology is available to achieve it."
Apogee Scientific, an engineering firm that produces some of the technologies that can be used to reduce methane leaks also weighed in. "We believe this EPA plan can be implemented in a cost effective manner and will create a cleaner environment for the United States, reduce waste and create jobs."
What's next?
The White House says an official rule proposal is coming this summer, where more specifics about how industry and state regulators are expected to meet the proposed targets will be unveiled. But it is unclear whether or not the rule will require emissions controls on existing equipment and facilities.
These emissions are critical to address — over the next few years, 90 percent of methane emissions will come from sources that are in place now, not from new sources. In a recent editorial, "A Modest Move on Methane", the New York Times, drove this point home, "…if history is any guide, mandatory regulation of some sort will almost certainly be necessary [to cut emissions from existing sources]."
The administration's continuous action to address climate change is noteworthy, but last week's announcement is only the first step in the battle to reduce methane pollution, not the last. To protect communities, reduce waste and slow global warming, EDF will continue to advocate for the strongest measures possible to address methane emissions. And if the overwhelming support from business leaders, policy makers and others is any indicator, we won't be the only ones.
Photo source: Getty Images