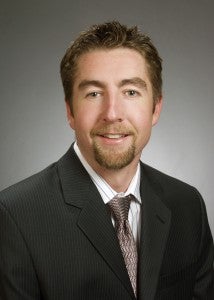 The North Carolina Utilities Commission issued an important ruling this week that reaffirms the importance of energy efficiency as the fastest and cheapest way to reduce pollution from fossil fuels, protect the health of our families and promote our economy.
The ruling approved a new "shared savings" program that allows Duke Energy to make favorable returns on energy efficiency investments, but only if the company saves their customers money in the process.  The shared savings model is the most common financial tool in the United States to encourage electric utilities to make energy efficiency investments.
The new program will motivate the utility to implement energy efficiency measures as broadly and cost-effectively as possible.  Duke's investments, in turn, can help ensure a robust market for providers of energy efficiency goods and services.
The shared savings model also provides an additional financial incentive for Duke to achieve the voluntary energy savings it agreed to when the company merged with Progress Energy in 2012.  The merger agreement included a minimum 1% per year energy savings starting in 2014 and 7% cumulative energy savings over five years (from 2014-2018).  If the company achieves certain energy efficiency targets, it will receive a financial incentive.
Notably, the ruling requires Duke Energy to convene a stakeholder discussion on the feasibility of commercial and industrial on-bill repayment and combined heat and power programs, which will enable the commercial sector to achieve high levels of energy efficiency performance.
The commission's decision replaces Duke's avoided cost energy efficiency program, known as "Save-a-Watt."  That program, which expires at the end of 2013, was successful in motivating Duke to make investments in energy efficiency.  In fact, the company exceeded its energy savings targets.  The downside: Save-a-Watt was overly complex for energy regulators and stakeholders.  In contrast, the new shared savings program is simple, transparent and will continue to expand Duke Energy's energy efficiency investments.
EDF is pleased to see that the ruling incorporates all of the major elements of an agreement that we helped secure in August with Duke Energy, the Commission Public Staff, North Carolina Sustainable Energy Association and environmental colleagues.  We look forward to watching Duke Energy achieve its full energy efficiency potential.