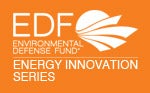 Throughout 2012, EDF's Energy Innovation Series will highlight more than 20 innovations across a broad range of energy categories, including smart grid and renewable energy technologies, energy efficiency financing, and progressive utilities, to name a few. This series will demonstrate that cost-effective, clean energy solutions are available now and imperative to lowering our dependence on fossil fuels.
Find more information on this featured innovation here.
Is your office building on LinkedIn?  Can you find user reviews of your high-rise on Yelp?  Probably not, but the chances are good that you'll be able to do both on
HonestBuildings.com
.
Since launching in beta on March 20, 2012, the fast growing real estate network has already aggregated detailed information on over 700,000 buildings across the U.S. From architects to brokers, thousands of real estate, construction and service companies have joined the platform, posting their portfolio of work and connecting with building owners and managers to find new business opportunities.
Honest Building's co-founder and CEO Riggs Kubiak says that the real estate market is primed for the convergence of data and community, which will lead to more transparency for all stakeholders and accelerate the adoption of high performance buildings.
"Greater transparency about building performance increases the demand for energy efficiency as tenants can make better, informed decisions about where they lease," said Kubiak. "This accelerates the adoption of all sorts of best practices by building owners and managers in order to command the best leasing rates. From energy efficiency to leasing to design to management, buildings will have to get better, faster. This also gives the best building service providers and vendors the opportunity to scale faster, as the services and technologies with the best track record can leverage a network effect to capture more and more business."
And when it comes to important energy innovations, tackling the building sector is vitally important.  Cars and trucks carry a lot of the blame for climate change.  But in the U.S., the building sector is responsible for nearly half of CO2 emissions, compared to a third for the transportation sector. Three-quarters of the electricity produced in the U.S. is used just to operate buildings, and that percentage is even higher globally.
There's a massive amount of factual, verifiable data about how homes and buildings operate.  This data includes square footage, energy costs, walkability – all things that people care about now more than ever.  But all this information is very hard for consumers to find and for building professionals to promote.  And there is no venue for people — designers, buyers or sellers — to interact.
"The purpose of Honest Buildings is to merge the hard facts with human interaction," Riggs said. "You can see the data on a building and weigh it against what the community is saying about it."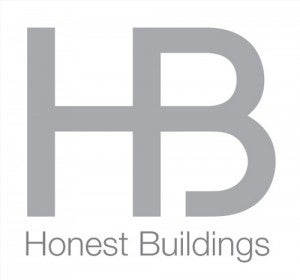 In San Francisco, the Honest Buildings platform is using energy benchmarking compliance data to bring together building owners, service providers and local government to create new business opportunities and more efficient buildings.  Working with the city's department of the environment, they've created a custom map of all the buildings that have and have not complied with the city's energy benchmarking ordinance, and helped building owners connect with energy efficiency companies and consultants that can help these building go above and beyond compliance.
"The introduction of real-time energy data for buildings will provide an incredible insight into how they perform," Riggs said.  "Our expectation is that developers and property managers will want to highlight their best performers and create an element of competition that will increase efficiency and sustainability.  And the better the technology, the faster that will happen."
But according to Riggs, data alone isn't enough.  "As with all great services, there has to be a human element," he said.  "People need to be able to weigh in with their voice, and the social network aspect of our service will be just as important as detailed, trustworthy data.  Information may help us make better buildings, but people make the decisions."