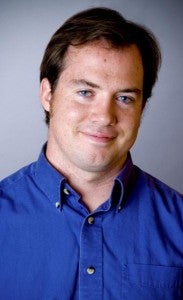 After a full week of triple digit temperatures in central Texas, the forecast this weekend for highs in the mid-90's seems like a blessing both for our thermostat and for the unending topic of this blog series: our electric grid.  Officials from the Public Utility Commission (PUC) and the Electric Reliability Council of Texas (ERCOT) have been worried about the strain on our electric grid all summer long, but they aren't just worried about this summer.  The energy crunch is an issue that we know will be with us until we deal with it; we can't rely on dancing cats to ease the crunch. We need real solutions to avoid real problems in the future. 
It doesn't have to be that way though, and it doesn't need to cost as much as some worry it will, but that's assuming that the PUC and ERCOT are able to move quickly and decisively to encourage demand response.  In our blog post last week we focused on the benefits of demand response for residential customers and small businesses, and that's probably where the greatest overall potential lies.  But the quickest return – and the most financially savvy electric customers – might lie in the commercial and industrial markets today.  Fortunately two great examples in other parts of the country show how we could be doing more for those markets in demand response as well.
 "Making the Most of Your Energy" in NYC
Large commercial buildings typically face a number of hurdles when trying to upgrade their energy systems – particularly those with multiple tenants.  In New York City, the Rockefeller Group Development Corporation saw these hurdles as an opportunity for a new approach to energy management.  By selling their demand reductions to the grid, in the manner we've proposed for ERCOT, they managed to reduce energy usage by 60,000 kWh per month and reduced peak demand by 1.4 MW.  McGraw Hill now receives a net income (after payments for the financed upgrade) of $500,000 annually.
Rules in ERCOT might allow for this kind of savings already in some small ancillary services markets, so long as their metering system complies with ERCOT protocols.  Those ERCOT demand response markets are capped and already oversubscribed; leaving developers who want to build smart buildings or upgrade older ones are looking to other markets for their business.
Meanwhile, in the heartland….
We mean Warrick County, Indiana specifically. Alcoa, one of the world's leading aluminum producers has worked with their grid operator Midwest ISO (MISO) to develop a completely new approach to industrial demand response that has blown the doors off of the possibilities for Texas' industrial sector.  The market for aluminum is ruthless, and Before Alcoa anything that gives Alcoa a leg up helps them preserve critical jobs and tax income in their communities around the country. 
With this new market, Alcoa has managed to maintain international competitiveness for their Warrick County plant and is looking to expand demand response to their aluminum smelters in other parts of the country.  In Texas, where Alcoa's Rockdale smelters are were not able already struggling to maintain international competitiveness and have been idled as a result, , new markets like the pilot project announced by ERCOT on Monday could mean the difference for other industries between staying profitable and shutting down operations.
Whether it's in the city or the country, a big user or a small mom and pop store, demand response markets offer a new benefit to customers if the market rules allow customers to compete with other resources.  As we discussed earlier this week, the potential for these resources in Texas would help us meet 15 percent of our peak demand needs according to ERCOT's Brattle Report.  That potential stretches across all types of customers, and must be part of the solution to the energy crunch in Texas if we want to keep rates down and maintain reliability.