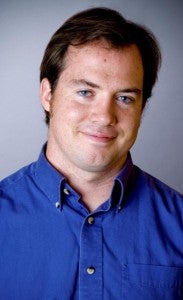 Last week The Brattle Group released their Electric Reliability Council of Texas (ERCOT)-commissioned report on what Texas can do to make sure we keep the lights on this summer, the next and for many future summers after.  As Jim Marston discussed in the Houston Chronicle last Friday, the Brattle Group is no stranger to resource issues in Texas: in 2009 they reported on demand response opportunities in Texas and other states in a report commission by the Federal Energy Regulatory Commission. 
Using that work and more recent analyses, the report shows the role that demand response can play in meeting Texas' future energy needs.  Demand response is any change a customer makes in normal electric usage patterns in response to market signals; Brattle recommends developing programs that pay customers a market-based price for their actions, rather than simply asking them to reduce energy during peak hours. 
So what makes such a nerdy idea so important?  The Public Utility Commission (PUC) is considering raising offer caps in the wholesale market to better reflect the true cost of peak energy usage in an effort to create a more efficient market.  According to Brattle, this move will help, and may even be needed, but "reliance on scarcity prices is unlikely to achieve ERCOT's current reliability objectives," largely due to extreme weather events which are expected to become more frequent as a result of global warming.
Raising the offer caps isn't just a purely abstract concept; it means real rate increases for Texans.  At the same time, Brattle found that Texas could meet 15% of our peak energy needs through demand response alone, but only if ERCOT gets serious about allowing residents and small businesses to participate in demand response programs that have historically been aimed at big industrial customers.  Demand response programs mean more money in ratepayers pockets, all while helping to stabilize the grid. 
Improvements in small programs with a limited scope like the "ERS" program are certainly helpful, but as Brattle points out repeatedly, those improvements won't be enough to keep the lights on in the next few years.  Hopefully the PUC will direct as much effort into programs like demand response, which puts money back in customer's pockets, as they have on increasing wholesale offer caps. 
Demand response is a big piece of the picture but it's not the whole painting: energy efficiency programs and an expansion of peaking renewable resources like solar and coastal wind power will also play a large role, particularly as we consider a hotter, drier future in Texas with less water to cool power plants.   The Brattle report lays out some excellent recommendations, demand response among them, and – as the summer continues – we'll be looking into Brattle's work as well as other initiatives that Texas can take to find its way out of this energy crunch.