This commentary was originally posted on the EDF California Dream 2.0 Blog.
OBR Moves Forward
Last week, the California Public Utilities Commission ("CPUC") held a well-attended three-day workshop to discuss a potential On-Bill Repayment ("OBR") program and other statewide financing solutions for energy efficiency upgrades.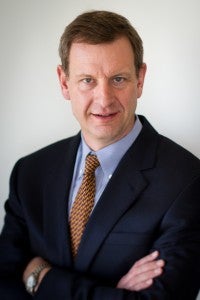 We thought it would be helpful to highlight some of the key takeaways:
The Funding Gap is Large – Jeanne Clinton of the CPUC used charts to show that the annual need for energy efficiency upgrades in California exceeds $10 billion but that current ratepayer spending was about $1 billion. In this economic environment, it is unlikely that ratepayers or taxpayers will make up the difference. EDF believes that addressing this gap will require active engagement from a wide variety of investors ranging from large banks to local institutions. Additionally, demand generation must come from a variety of sources ranging from the largest contractors and Energy Service Companies (ESCOs), home improvement retailers and appliance retailers down to the smallest contractors. Fortunately, the workshops drew participants from all of these groups. Wells Fargo, Deutsche Bank, Citi, Trane and SolarCity were among the attendees, each of which committed multiple person-days to the proceedings.
Setting a Goal – Cisco Devries of Renewable Funding identified the auto loan market might provide some attractive benchmarks for energy efficiency lending offerings.. Auto loans are offered by a number of financial institutions, are usually originated seamlessly in the dealer's office and are currently available at a rate of 3.7% for five-year loans. Cisco said that much of the low cost is driven by standardization and the ability of banks to finance large pools of loans in the capital markets. EDF, however, hopes that an OBR program would offer better consumer protections than the auto loan market.
Publically Funded Credit Enhancements are a Good First Step – Christine Solich of the California Treasurer's office and Angie Hacker of Santa Barbara each discussed how they have been able to entice local credit unions to participate in energy efficiency lending programs through loan loss reserves ranging from 5-15%. Alfred Griffin of Citi explained that banks would either need a much larger reserve (possibly more than 30%) or 10+ years of loan performance data in order to satisfy the needs of rating agencies and institutional investors. On the other hand, Alfred said that the California OBR proposal would likely provide sufficient data because it uses utility bill payment records that go back for decades..This opportunity, however, would not be available for an OBR program that did not use all of a utility's standard collection procedures for delinquent payments.
OBR can Work – The utilities raised numerous legal concerns while consumer advocates questioned whether residential customers would be adequately protected. Proponents of the OBR program heard these concerns and can only support it if it doesn't expose utilities to significant increased liability or provide adequate consumer protection. Fortunately, Jeff Pitkin of New York discussed how his state has managed to overcome these obstacles to establish an OBR program. From the perspective of the utilities and residential customers, the New York OBR program is virtually identical to the California proposal and we are hopeful that we can incorporate many of their best practices to address these problems. (The California OBR proposal differs from New York in that it is initially open to a broad range of lenders and investors and has a much broader range of projects, financing structures and building types.)
I had the opportunity to spend time with representatives from most of the key constituencies and believe that there is genuine interest in working together to provide a low-cost financing solution for Californians.
EDF is excited that large statewide contractors such as Trane and SolarCity were willing to take time out of their busy schedules to attend. These firms will need flexible, statewide solutions from leading financial institutions to finance their customers' projects. We believe that an OBR program that fully benefits from utility bill collection policies will be able to meet their needs, increase investment in energy efficiency and create jobs for Californians.