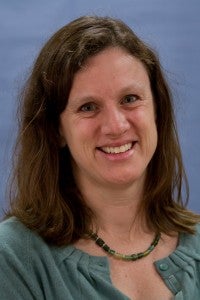 By: Jen Weiss, 2011 Climate Corps Public Sector Fellow at Shaw University in Raleigh, North Carolina; MEM candidate at the Nicholas School of the Environment, Duke University
Timing, they say, is everything.  And timing combined with knowledgeable and motivated people who want to make a difference?  That, my friends, is just plain ole' lucky.
My EDF partner Eliza and I have been working at Shaw University, and so far we have found some terrific no-cost and low-cost projects with great payback periods and measurable energy savings. We are beginning to feel that our recommendations are ready to be wrapped up in a pretty green bow.  But, wait … what is this that we have just stumbled across?
An Unexpected and Untapped Treasure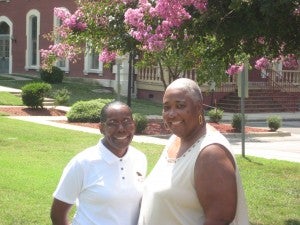 Thanks to a change in office space midway through our fellowship, we had a chance encounter with two of the most determined women we have ever met.  Please let me introduce you to Ms. Agnes Baxter and Ms. Juanda Holley, the energetic forces behind Shaw University's newly formed Green Team.  Stand back staff and students of Shaw University, you are about to be hit by another tornado – A bright GREEN tornado!
It all started innocently enough – a casual chat with an office mate about what we were working on at Shaw.  Our discussion about upgrading lights and setting thermostats at reasonable settings turned into a heated brainstorming session about recycling, environmental education, solar, biodiesel, and most importantly – behavioral change at Shaw University.  It appears that we were not the first to think of energy efficiency solutions at Shaw.  And we most definitely will not be the last.
Shaw Bears, Get your GREEN on!
Within a week, Ms. Baxter and Ms. Holley scheduled a Green Team kick-off meeting with representatives from facilities, student affairs, residential life, transportation, and even Miss Shaw, Courtney Scott.  The results of this meeting were plans for the fall launch of the Green Team's new initiative:
Energy Efficiency Education campaign during orientation for incoming freshmen Newsletters, videos, radio spots, and TV promotions introducing the green campaign at Shaw University and communicating its ongoing initiatives.
Development of an environmental curriculum that could be included in freshmen studies core classes.
Behavioral change marketing and giveaways to promote and inspire energy conservation across Shaw's campus.
With the fabulous Green Team in place, Shaw University is poised to continue its sustainability efforts well into the future and become one of the top green campuses in the Southeast.  Eliza and I are so excited to be a part of it!
EDF Climate Corps Public Sector (CCPS) trains graduate students to identify energy efficiency savings in colleges, universities, local governments and houses of worship.  The program focuses on partnerships with minority serving institutions and diverse communities.  Apply as a CCPS fellow, read our blog posts and follow us on Twitter to get regular updates about this program.