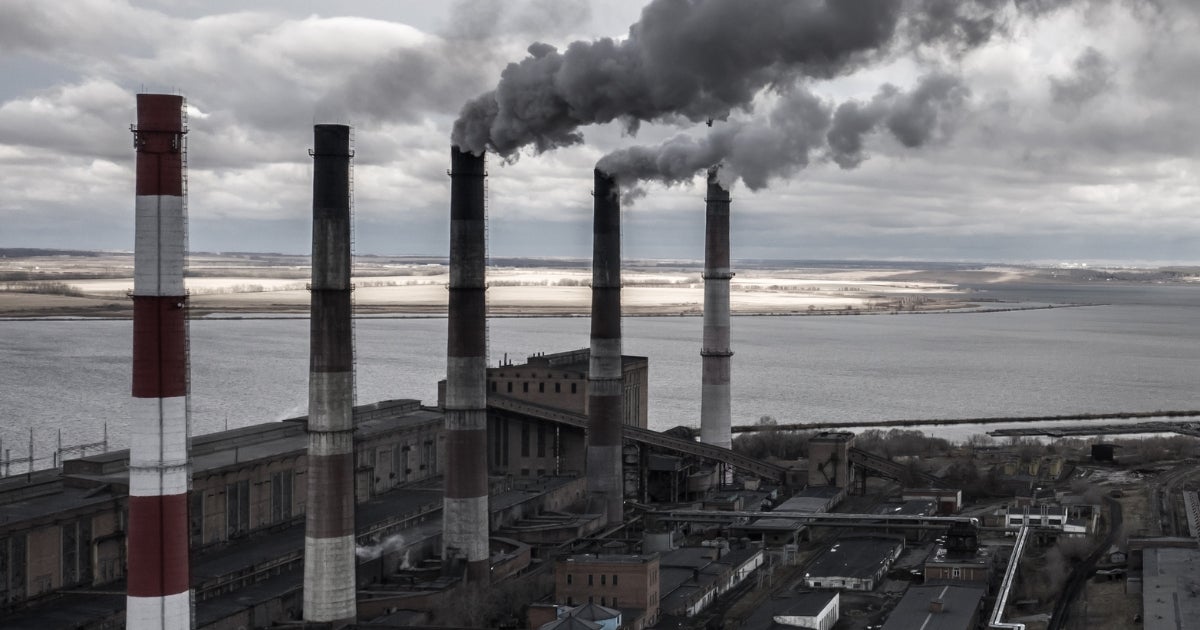 Our country is going to rapidly deploy and manufacture clean energy technologies to a scale never seen before, thanks in large part to historic laws passed by the Biden-Harris administration and Congress.
This shift is already unleashing new jobs and economic opportunities around the country, but many communities reliant on fossil fuel production – coal, oil and gas – are rightfully concerned about how it will affect their lives and their futures.
Last month, the Biden-Harris administration announced a sweeping set of new investments under the Bipartisan Infrastructure Law and Inflation Reduction Act aimed at revitalizing communities dependent on coal and fossil fuels. It's a recognition that the clean energy transition cannot succeed unless it's fair and equitable.
For over 150 years, coal and other fossil fuel workers have worked to power our economy. As natural gas and clean energy outcompeted coal in the last decade, hundreds of coal plants and mines across the country have shuttered, while the communities that depended on them have often been left behind – facing job loss, with funding for schools and roads running dry, and a legacy of local pollution to reckon with.
Recognizing the challenges facing fossil fuel communities in transition, the administration responded with a "whole-of-government" approach, bringing 12 different agencies together through the Interagency Working Group on Coal and Power Plant Communities and Economic Revitalization. In the past two years, the group has driven $14 billion in targeted investment to these communities.
The latest set of actions takes that support to new levels, not just by dollar amount, but in how it deploys a suite of different policies to help make communities whole – from job and benefits programs for individual workers to large-scale economic development that can sustain communities. While more support will be needed, this kind of comprehensive approach has been recommended by many groups, including joint research from EDF and Resources for the Future, as well as by the BlueGreen Alliance and Just Transition Fund.
Here's a quick look at how some of these new investments take aim at critical challenges facing energy communities, and what needs to happen next:
Spurring economic development
The Inflation Reduction Act contains a game-changing package of clean energy tax credits to spur wind, solar and battery storage build-out. Now, developers of clean energy projects and facilities will be able to take advantage of an Energy Communities Bonus Tax Credit for locating those projects in an energy community. While clean energy and manufacturing jobs may not be the right economic driver for every energy community, this tax credit makes it easier for them to land new, competitive clean energy industries.
And this isn't the only 'bonus' credit offered. Many of the clean energy tax provisions offer bonus credits to projects that are located in low-income communities, pay prevailing wages, and more – with the goal of making a fair and equitable transition for everyone possible.
Cleaning up pollution and building infrastructure
Beyond immediate job loss, coal plant and mine closures can leave behind pollution threats, like water and soil contamination, and old infrastructure that stands in the way of new development. The Bipartisan Infrastructure Law sets aside funding for reclaiming abandoned mines and plugging orphaned wells, tackling these major pollution risks while creating jobs in the process.
The Inflation Reduction Act also contains a $4 billion investment to give old energy infrastructure new life, either by rebuilding, expanding or retooling plants and factories. A new Coal Power Plant Redevelopment Visualization Tool from the Department of Energy offers a starting point for stakeholders to begin imagining opportunities for redevelopment.
Supporting workers through labor standards, training programs and benefits
While investment in economic development and infrastructure is important to opening new doors for communities, workers and families also need targeted support to smooth the transition and ensure that new jobs are high quality.
One major win: The IRA permanently extends the Black Lung Excise Tax to maintain the funding that provides critical benefits to miners and families affected by Black Lung disease – a disease that's caused by continued exposure to coal dust, which impairs miners' ability to breathe. This health benefit gives miners, as one advocate described, "peace of mind" after years of funding uncertainty.
Many provisions in both laws require support for workers or create the opportunity for such support in implementation, including by:
Improving labor standards

for local workers through Project Labor agreements as well as Community Workforce Agreements for better pay and safety benefits.

Offering apprenticeship programs

to build career pathways for energy workers who may need to expand their skills and training.
Next steps
Making this wide array of funding available to tackle the myriad of challenges facing communities is a big step forward, but how and when workers and communities are able to implement these investments will determine success on the ground.
First, funds need to be matched with a community-led vision. Policy research by EDF and RFF, as well as others, have highlighted how it's imperative that energy communities determine their own futures, and policies must empower them to help guide federal funding and resources. Top-down approaches rarely work – strong coordination across the local, state, tribal, and federal levels does.
The economic shift around Athens, Ohio offers a great example: Local economic development professionals, business leaders and others in the region came together in the downfall of the coal mining industry to plan for new economic opportunities and accessed federal funding to support that vision.
Second, federal funding will have the greatest impact when it's deployed early and swiftly. Job loss and its reverberating effects on a community can be minimized if resources can be deployed before or right after a plant or mine shuts down. New Rapid Response Teams launched under the new set of energy community investments could provide a promising model. These teams plan to identify energy communities with approaching fossil fuel plant closures and consult with local leaders to help address worker and community needs in advance.
The Biden-Harris administration continues to show that investing in America means investing in everyone. That includes lifting up workers, families and communities whose livelihoods have depended on fossil fuel development. 
Building on this comprehensive policy approach – an approach that acknowledges the myriad of challenges facing these communities – can help smooth the transition and build strong local economies. The next steps to roll-out this funding swiftly, with communities at the helm, can turn these bold investments into lasting impact.