This post was authored with Katie Schneer, High Meadows Fellow for subnational climate policy at EDF, and Mayu Takeuchi, intern for U.S. Climate at EDF.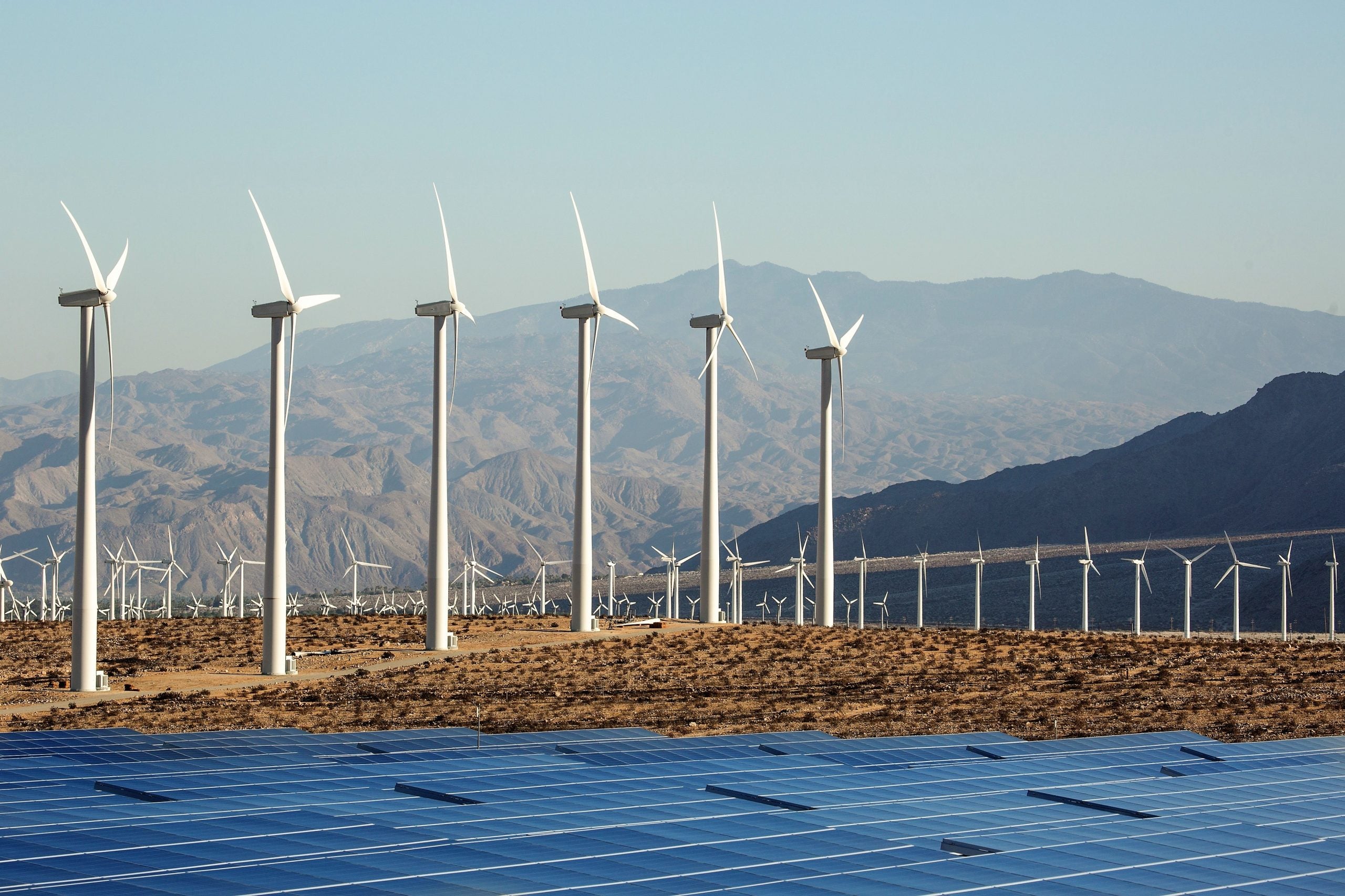 This summer, as Californians face an onslaught of climate-fueled disasters like severe drought and explosive wildfires, the California Air Resources Board (CARB) is launching the development of a roadmap that will outline the next phase of the state's climate fight.
The 2022 Climate Change Scoping Plan, which will guide the state towards achieving its 2030 greenhouse gas emissions reduction target and its 2045 net-zero emissions target, is a critical opportunity for California to double-down on its climate ambition. State leaders should harness this moment to calibrate California's suite of climate policies to ensure that the state not only meets its climate goals, but maximizes cuts in emissions this decade.
California's cap-and-trade program, which launched in 2013, is one of the key policies that should be fine-tuned to respond to the urgency of the climate crisis that Californians are seeing across the state. CARB should act swiftly to ensure that the most important aspect of this program — the emissions cap — is stringent enough to ensure that California meets its 2030 emissions goal of a 40% reduction below 1990 the emissions level and delivers the most reductions in pollution as quickly as possible.
Here's why CARB should tighten the emissions cap:
1. California met its 2020 climate goal four years early. There's a clear opportunity to raise ambition. 
In 2016, California met its 2020 greenhouse gas emission reduction target — four years ahead of schedule — while creating jobs and growing the economy. This achievement is worth celebrating; it means that there is a readily accessible opportunity to increase the stringency of the emissions cap by setting it based on actual emissions, which are below the 2020 target.
As CARB develops the 2022 Scoping Plan, they will model multiple scenarios for achieving the 2030 and 2045 emission goals. These scenarios should include a tighter emissions cap, which means the overall number of allowances in the cap-and-trade program would be lower, representing fewer allowed emissions.
Additionally, CARB's modeling and rulemaking should ensure that the cap is calibrated to account for the estimated 200 million allowances that are "banked" — saved by companies to turn in for future compliance —and accounts for the potential increase in emissions from sectors outside of the cap like agriculture. These changes will ensure that the state has an emissions backstop that is designed to achieve the reduction trajectory required by the 2030 target as well as meet — and perhaps even beat — the 2045 net-zero greenhouse gas reduction goal.
2. The state (and planet) are on fire. We need to maximize cuts in climate-warming pollution as soon as possible.
In addition to the opportunity for greater ambition in the cap-and-trade program, there is a clear need for more and faster reductions. Californians are already being hit relentlessly by record-breaking heat, drought, and wildfires, and those climate impacts are going to get worse without urgent action. To avoid the worst impacts of climate change, we must limit global warming to 1.5°C — a grave milestone the world could reach as early as 2030 if the current rate of warming continues.
Importantly, California's target is not merely a number to "hit" in 2030, but outlines the persistent, declining trajectory needed to slash total climate pollution. Ultimately, the amount of pollution that collects in the atmosphere is what influences the climate — the more pollution we let go, the worse off we are. That's why cumulative reductions over time are a key metric. The sooner we reduce emissions, the greater cumulative reductions — and the easier it becomes to ensure California is on a trajectory consistent with its climate targets.
A tighter emissions cap enables the state to maximize its cumulative reductions in emissions — but it must be done as soon as possible to ensure we can cost-effectively secure the greatest possible reductions in this decade. With each day of delay, the state is losing opportunities to reduce cumulative greenhouse gas emissions and the climate damages they create. Any delay has serious consequences for California communities and our planet, especially for the people most vulnerable to climate impacts: those with lower incomes, older adults and residents in disadvantaged communities.
3. California must continue to be a national and global climate leader.
California has demonstrated strong leadership in reducing emissions to beat its 2020 goal, and the cap on emissions is a central part of the policy suite that enabled this success.
But the state needs to step up its commitments and action to continue to be a top climate leader. In May 2021, Washington Governor Jay Inslee signed the Climate Commitment Act, a landmark cap-and-invest law with the most ambitious enforceable limit in the United States to aggressively drive down pollution all the way to 2050. Washington has set the "new gold standard" for tackling climate change while including tools to simultaneously drive down local air pollution in the same policy framework.
At the national level, the Biden-Harris administration is charting an ambitious path with an updated nationally determined contribution (NDC) under the Paris Agreement, committing the U.S. to reduce greenhouse gas emissions by 50-52% below  2005 levels by 2030. State-level action is critical to meet this moment, and California — the fifth-largest economy in the world , with an extensive climate policy toolkit — is well-positioned to ramp up action and lead the charge.
Internationally, the European Union has announced plans to consider both a one-time, downward cap adjustment as well as a steeper rate of cap decline to ensure that the EU Emissions Trading System (ETS) is calibrated to meet their climate goals. The EU ETS is a successful, well-designed program like California's, and regulators recognize that regular adjustments are still needed to ensure the program is aligned with the climate ambition science demands.
Delay is not an option: CARB must ramp up near-term climate ambition while ensuring equitable decision-making and outcomes.
With so many strong reasons for California to raise its ambition, CARB should take the first step of modeling a more ambitious emissions cap as part of the Scoping Plan process. Simultaneously, CARB should launch a rule-making process, alongside the Scoping Plan update, to increase the ambition of the cap-and-trade program.
These processes must begin as early as possible to ensure there is still time in the current decade to secure maximum cuts in emissions. CARB must also allow ample time for meaningful involvement of stakeholders, including the Environmental Justice Advisory Committee and other environmental justice community representatives, from the get-go.
While the Scoping Plan process will consider many elements of the state's climate portfolio, tightening the emissions cap will be an indispensable part of ratcheting up the state's ambition and beating the climate crisis. Californians know all too well: There is no time to waste.