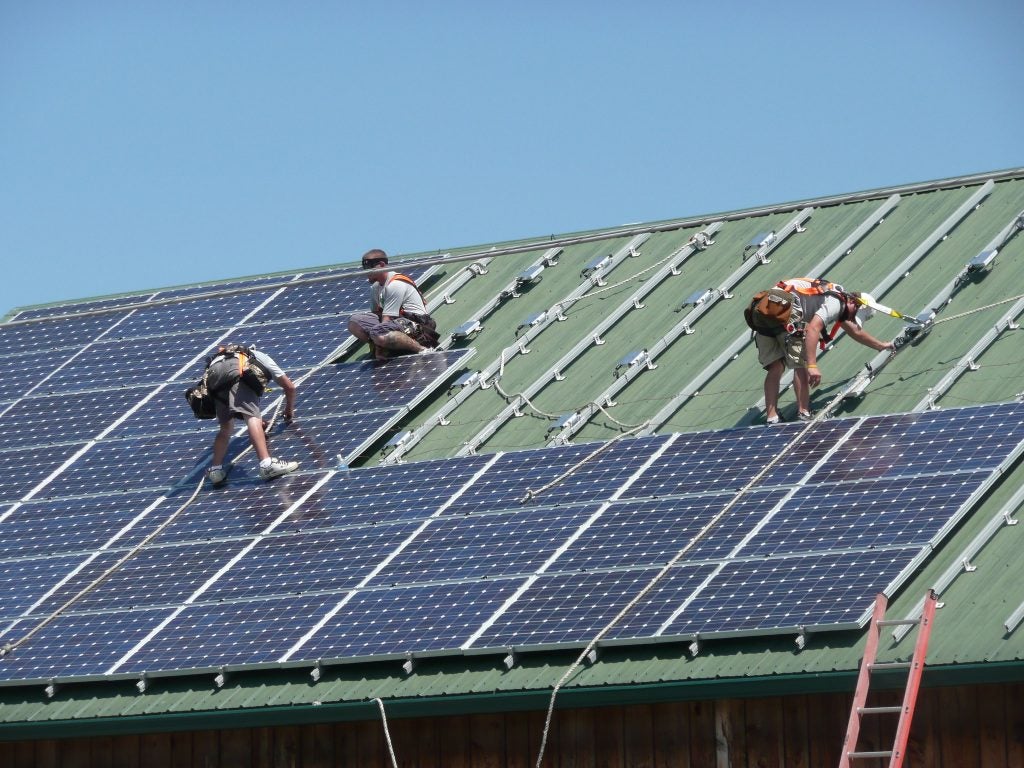 Last week, a group of Republican Senators pushed Congress to support relief for the clean energy industry, even as several of their colleagues from fossil fuel producing states pushed back against these efforts.
The clean energy sector has been hit especially hard during the COVID-19 crisis. According to an analysis of Department of Labor data, more than 620,000 workers in these occupations have been laid off since March, with most of those continuing to seek unemployment. Those numbers account for 15% of the clean energy workforce and are more than double the number of clean energy jobs created since 2017. This loss is a significant change from the pre-COVID economy where clean energy was one of the nation's strongest sectors, growing 70% faster than the economy as a whole.
The clean energy sector plays a critical role in U.S. energy independence,is a powerful economic tool to reduce climate pollution, and has wide bipartisan support.
For decades, the U.S. has invested in research and development to advance these technologies, helping bring new and improved clean energy technologies to market as well as millions of jobs. Our leaders can ensure these technologies be further deployed around the country, bringing large-scale employment gains and economic growth, by taking steps to leverage private sector funds alongside government resources.
That's why, while Senate leadership and the White House continue to debate how to help the American people,these senators are  asking support for the struggling clean energy industry.
North Carolina, which is represented by Senator Thom Tillis, who organized the letter,  ranks 2nd  in the country for solar generation, and has a vast clean energy supply chain. Yet, North Carolina has lost over 27,000 clean energy jobs over the last several months due to the COVID crisis, and clean energy companies in the state are facing an uphill battle to keep their workers on payroll. Their pipelines of future projects, which are critical in maintaining investments and supply chains, have been disrupted. Companies in the state that sell energy to utilities, companies, and individuals are also struggling as their clients face economic uncertainty.
Senators Murkowski (AK), Burr (NC), Graham (SC), Gardner (CO), McSally (AZ), and Collins (ME), also signed the  letter to Senate Majority Leader Mitch McConnell (KY) asking relief be considered for the clean energy sector in the upcoming stimulus package.
This effort, along with the recent bi-partisan House letter asking for a delayed phase-down of incentives on certain clean energy technologies, and the recent push from over 30 major companies asking lawmakers to invest in and ensure the viability of the clean energy sector, is a sign of growing, bipartisan momentum to rebuild the stronger, healthier economy we need in the wake of COVID-19.
We commend all of these voices for pushing for support for this critical industry and look forward to continuing our outreach on both sides of the political aisle to find scientific and economically sound solutions to protecting our environment.