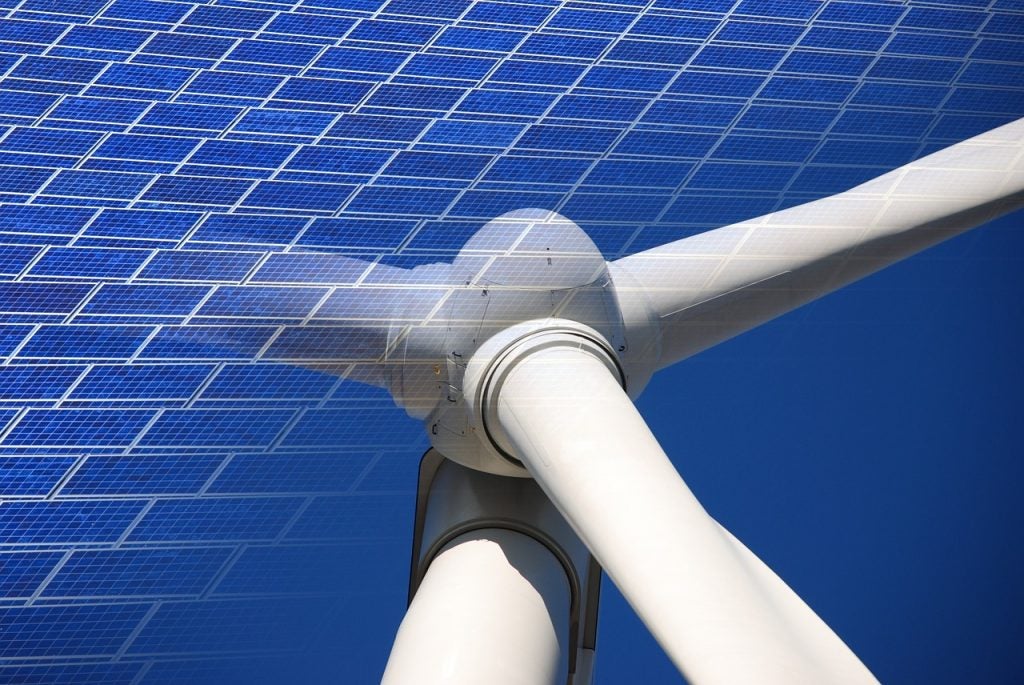 Local officials, lawmakers, and business leaders across the country are coalescing around initiatives to put the United States on a path to a 100% clean economy by 2050.
To achieve this ambitious objective and avoid the worst impacts of climate change, we must ensure that no more climate pollution is produced than can be removed from the atmosphere across our economy.
While there are different paths to achieve a 100% clean economy, we know we can't be successful on the timeline science demands without a comprehensive limit and price on carbon emissions, accelerated deployment of existing clean energy technologies and rapid advancement in technology innovation. Together, this will spur a transition from a fossil fuel based economy to one driven by clean, affordable, reliable energy sources.
This transformation will affect every sector of our economy. But it can't happen on its own, and it certainly won't take place overnight, which is why we need lawmakers in Washington, D.C. to make progress whenever the opportunity arises.
Fortunately, U.S. Senators Lisa Murkowski (R-AK) and Joe Manchin (D-WV), leaders of the Senate's Energy and Natural Resources Committee, recognize the important role innovation will play in a 100% clean future and have developed a major legislative package that includes dozens of provisions supporting new and expanded investment in research, development and demonstration for a wide range of low-carbon energy technologies. 
While this bipartisan package provides much-needed resources for an array of emerging low-carbon technologies, it could be improved by more balance in its funding levels. The current bill greatly increases funding to research and develop advanced nuclear and carbon capture, two technologies with potentially long timelines and limits to where they can be deployed to achieve significant emissions reductions, while keeping funding for renewables relatively flat.
Notable clean energy bills in this package include:
The

BEST Act

, which will authorize critical resources and require demonstration projects to advance energy storage technology.



The

Clean Industrial Technology Act

, which will reorient the U.S. Department of Energy

research, design, and development towards decarbonization through the creation of competitive grants, cooperative agreements, technical assistance, and demonstration projects. This bill has already passed the Senate Energy and Natural Resources Committee on a bipartisan basis.

The

Grid Modernization Act

, which

will establish a research, design and development program to increase energy storage and ensure the energy grid can meet the demands of a 100% clean future. This bipartisan bill has also already passed the Senate Energy and Natural Resources Committee.
While no bill is perfect, this package takes some valuable steps forward to help drive down the costs, and accelerate the deployment of clean energy technologies — and importantly, it has the bipartisan support needed to pass both the House and Senate.
By demonstrating the strength of cooperation across the ideological spectrum, this package can help spur more bipartisan momentum towards a durable solution to the climate crisis. It is encouraging to see lawmakers from both parties roll up their sleeves and work together to unlock innovation and accelerate key solutions that are needed to address climate change.
Authorizing new resources to fight climate change is an important first step towards a comprehensive federal strategy that puts the United States on the path to a 100% clean economy, but support for innovation alone is not sufficient to address the climate crisis. 
We need a comprehensive climate solution to solve this crisis. Until then, we shouldn't ignore important progress along the way. This package of bills that will spur innovation is a welcome step forward and an important component of a 100% clean future.
The Senate is expected to vote on this Energy Innovation package in the coming days.