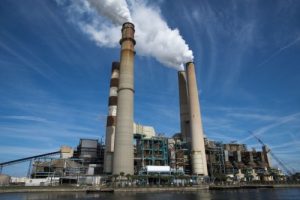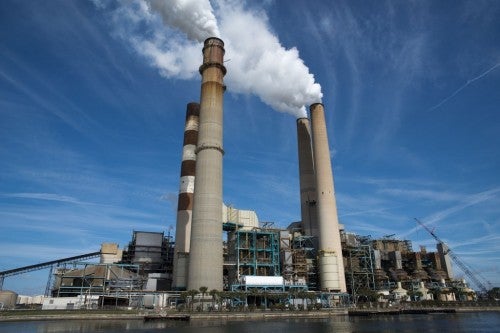 This week is a crucial moment for climate progress.
EPA Administrator Scott Pruitt is moving ahead in his efforts to revoke the Clean Power Plan, one of our most important efforts to tackle the climate crisis. The Clean Power Plan provides our only national limit on carbon pollution from existing power plants — America's largest stationary source of carbon pollution.
EPA's public comment period for Pruitt's plan to repeal Clean Power Plan will close this Thursday.
Americans have only a short time left to raise their voice to oppose this reckless rollback. You can make your voice heard here.
Here's what's at stake
The Clean Power Plan helps us achieve approximately 32 percent reductions in carbon pollution from existing power plants compared to 2005, while also substantially reducing other harmful pollution from power plants.
EPA estimates that the Clean Power Plan would prevent an estimated 90,000 childhood asthma attacks and as many as 4,500 early deaths each year once fully implemented. These public health benefits would be imperiled if Pruitt succeeds in repealing this vital protection.
Public health experts, business voices and local leaders oppose revoking the Clean Power Plan
The American Lung Association joined with seventeen other public health organizations to denounce the Clean Power Plan rollback, calling it "inconsistent with EPA's core mission of protecting public health and the environment" and highlighting that "the health impacts of climate change demand immediate action."
Apple Inc. recently urged Pruitt not to repeal the Clean Power Plan, noting it "gives domestic companies a competitive edge" and that based on Apple's extensive experience as a large energy consumer "the Clean Power Plan provides achievable targets with no adverse impact on [electricity] reliability or resiliency."
244 mayors from 48 states and territories, representing 52 million Americans, sent a letter to Pruitt stating:
"[W]e strongly oppose the repeal of the Clean Power Plan, which would put our citizens at risk and undermine our efforts to prepare for and protect against the worst impacts of climate change."
In a recent poll, 70 percent of registered voters in America supported setting strict limits on carbon pollution produced by coal-fired power plants.
We've kept a list of quotes opposing the Clean Power Plan rollback, affirming a commitment to combating climate change, and supporting strong action to invest in clean energy solutions. It includes quotes from elected leaders, business leaders, consumer advocates, faith leaders, and more — you can read it in full here.
Even more climate progress is possible
More and more evidence shows that achieving the Clean Power Plan's goals will be even cheaper than expected. Yet Pruitt's proposal to repeal the Clean Power Plan is using underhanded accounting gimmicks to inflate his estimate of compliance costs.
If anything, lower than expected costs and the alarming pace of climate impacts mean the Clean Power Plan's targets should be stronger.
Who benefits from a rollback? Pruitt's political allies
Pruitt has been all over the news lately for his cozy relationships with lobbyists, lavish spending, and other self-aggrandizing abuses of his office. All these reports underscore that his first priority is not the well-being of the American public.
It's no surprise to hear that organizations that helped fund Pruitt's political ambitions received extensive contributions from Clean Power Plan opponents, including $25,000 from coal company Murray Energy just one month before the D.C. Circuit Court heard the Clean Power Plan oral argument.
Scott Pruitt built his political career by suing relentlessly to block EPA safeguards — including filing four separate lawsuits to oppose the Clean Power Plan. Pruitt's proposal to repeal the Clean Power Plan would serve his political and financial backers at the expense of the health and safety of American families.
The time to speak up is now
The window for public input opposing this senseless decision will close this Thursday, April 26. Join with Americans across the country to voice your opposition by clicking here.