By Jorge Madrid, Campaign Manager, Climate & Energy.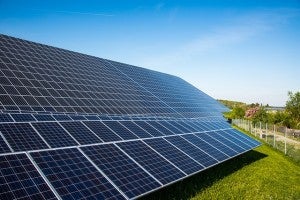 We need to have "the talk" about solar power and equity, because ignoring uncomfortable questions will invite misinformation and bad decisions. We need an informed dialogue about how local solar power can impact low-income communities and communities of color in the U.S. We need to talk about "all the good things, and the bad things, that may be."
First things first: the price of solar panels has fallen by 80 percent since 2008. This significant decrease in cost, coupled with incentives such as net metering which allow customers to send the energy they produce from their solar systems back to the grid and receive a credit on their bill, and the emergence of new financing models like solar "leasing" programs, has led to an explosion of local solar in the U.S.
We now boast an estimated 20 gigawatts of solar energy nationwide (enough to power more than four million U.S. homes), and the United States added more solar capacity in the past two years than in the previous 30 years combined. In fact, as President Obama highlighted in his State of the Union address, "every three weeks, we bring online as much solar power as we did in all of 2008."