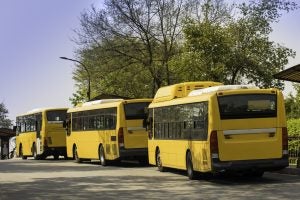 UPDATE January 14, 2020: Yesterday, the New Jersey legislature passed a bill to create a statewide electric vehicle program, ultimately aiming for 85% of all vehicles sold to be electric by 2040.
The bill is designed to stimulate electric vehicle sales with a $30 million incentive program that offers up to $5,000 in rebates per eligible vehicle over 10 years, and sets targets for building charging infrastructure. While the bill focuses primarily on passenger vehicles, it also requires the NJ Transit to purchase an all zero-emission bus fleet by 2032 and asks that the state develop a plan for electrifying medium and heavy-duty vehicles by the end of 2020. New Jersey Gov. Phil Murphy is expected to sign this bill into law by the end of January.
With 40% of statewide emissions coming from transportation, this is a tremendous step forward for New Jersey — one that will reduce the Garden State's reliance on fossil fuels, cut pollution and clean up the air.
There is no summer slowdown for New Jersey. State lawmakers are working hard to meet the state's clean energy goals. Shortly before releasing the state's Draft Energy Master Plan, Gov. Phil Murphy introduced the New Jersey Partnership to Plug-In, a first-of-its-kind collaboration between the Board of Public Utilities, the Department of Environmental Protection (DEP) and the Economic Development Authority to build the necessary infrastructure to support electric vehicle ownership statewide, cut pollution and clean up the air.
As one of five states in the U.S. requiring 50% of its power be sourced from renewables by 2030 and to reach 100% clean energy by 2050, New Jersey is moving on a path toward decarbonization, reducing its reliance on fossil fuels, to meet its aggressive climate goals, and to contribute to the nationwide – if not global – task of avoiding the worst consequences of climate change. But decarbonizing the power sector isn't enough.