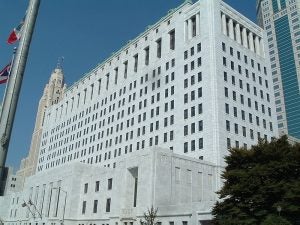 The Ohio Supreme Court today rejected FirstEnergy's "credit support" charges approved by state regulators in 2016. The Supreme Court ordered the charge be removed, saying state regulators had failed to place the necessary conditions on how FirstEnergy spent the subsidies.
For years, FirstEnergy has been seeking a bailout for its uneconomic coal and nuclear plants. The Ohio-based utility finally got its wish in late 2016, when the Public Utilities Commission of Ohio approved more than $600 million in customer-funded subsidies.
Today the Ohio Supreme Court ruled that those customer funded subsidies must be removed. In the three years' time the appeals process has taken, FirstEnergy has collected nearly all of the $600 million it was seeking. Current law states that FirstEnergy gets to keep the $600 million rather than refund it to customers. We have been working hard to change the refund law and today's ruling should give added momentum to this effort.