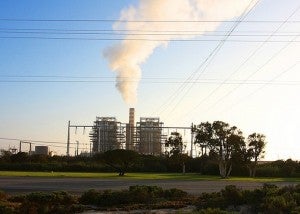 FirstEnergy, the giant Ohio-based company that owns power plants and transmission lines in several midwestern and northeastern states, is ready to raise electricity prices for its customers. This is in part because three of its oldest coal-fired power plants are set to close, but also because of a few bad business bets.
Though finally shuttered this week, the three plant closures were announced in January 2012 so FirstEnergy could take advantage of a power auction planned by PJM Interconnection, the power grid operator in the Mid-Atlantic region. That auction determines the most efficient power plants to serve this region for the next three years.
By taking these old and dirty units out of the auction, FirstEnergy was able to push up prices for its other power plants.
At the time, environmentalists argued FirstEnergy should account for the efficiency gains that would result from state-mandated programs. Lower demand for electricity caused by efficiency improvements would have reduced the auction price for power. Although such energy efficiency is typically "bid" into PJM auctions in the same way coal or nuclear energy is, FirstEnergy refused. Read More »