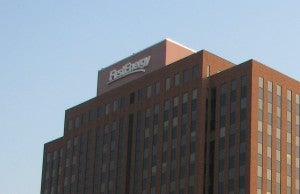 It's not usually a good idea to dis federal regulators. FirstEnergy doesn't seem to care.
Almost two months ago, the Federal Energy Regulatory Commission (FERC) ruled against the Ohio-based utility giant's request to bail out its uneconomic power plants. FirstEnergy then tweaked its proposal to obtain the same result but, according to its CEO, "without the need for…FERC approval."
To "FERC-proof" its bailout scheme, FirstEnergy now tries to mockingly call its subsidy a "surcharge" rather than a "power purchase agreement (PPA)." Put another way, by simply changing the wording of the original bailout, the utility's sleight of hand aims to skirt federal oversight.
Environmental Defense Fund (EDF) is joining the Electric Power Supply Association (EPSA) and others in asking FERC to overturn this end-run attempt – something we're calling FirstEnergy's "Virtual PPA." It's virtually the same as the original rotten deal, and it's just as bad for customers, clean air, and markets.  Read More »