By Rosalie Winn and Jessica Christy
Last week, Environmental Protection Agency Administrator Andrew Wheeler proposed to entirely eliminate regulation of methane pollution from the oil and gas sector. He also proposed removing all federal regulation for both methane and harmful volatile organic compounds from pipelines and other midstream facilities.
The proposal is an attempt to prevent any federal oversight of pollution from more than 850,000 older oil and gas facilities across the country, while removing additional safeguards for new sources in major swaths of the oil and gas supply chain.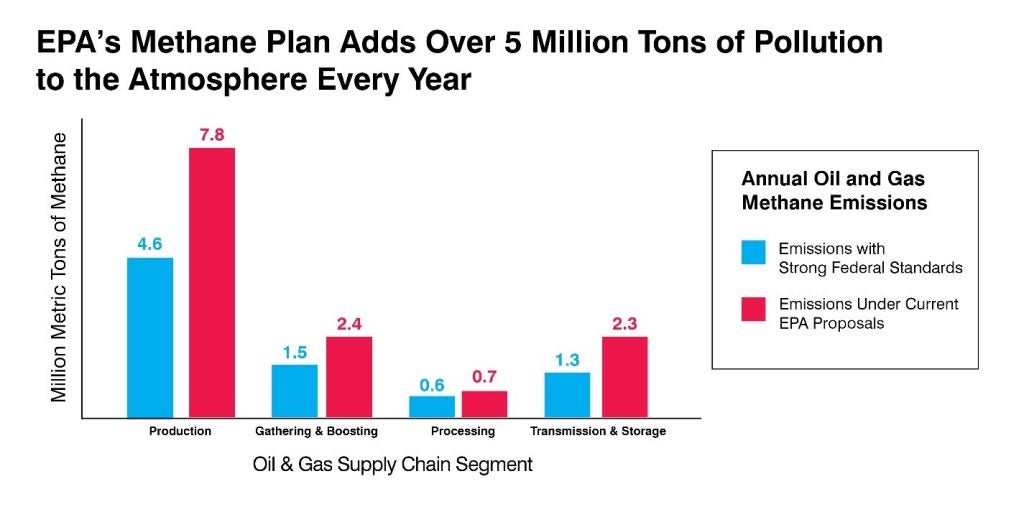 The proposal targets previous rules EPA adopted to address air pollution from oil and gas facilities built or updated after 2015. These "new source" rules include commonsense requirements to cut both methane and VOC emissions across the upstream (production, gathering and boosting, and processing) and midstream (transmission and storage) segments of the oil and gas supply chain. While companies have been complying with these policies for years, the current proposal seeks to:
Eliminate all methane standards across the oil and gas supply chain.
Exempt facilities in the transmission and storage segment from any federal standards.
Prevent any future regulation of pollution from "existing" sources built before 2015.