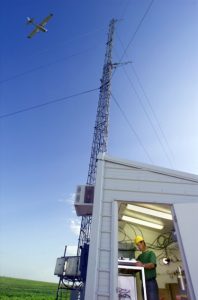 By David Lyon and Stefan Schwietzke
A new study published this week in the journal Geophysical Research Letters sheds useful light on some of the technical challenges involved in understanding past trends in methane emissions, but the reporting by industry groups and some media outlets describes conclusions that are at odds with what the researchers themselves actually found.
Led by scientists at the National Oceanic and Atmospheric Administration (NOAA), the paper itself represents a solid analysis. But some of the secondary interpretations of the work have been vastly over-simplified, downplaying or papering over the substantial emissions increases reported by the authors.