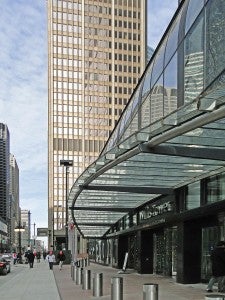 By: Andrew Barbeau, President of The Accelerate Group, LLC, and senior clean energy consultant to EDF
Early January 2014, during the heart of the Polar Vortex, grid operator PJM had its finger on the switch ready to start rolling blackouts across 13 states and Washington, D.C. As temperatures plunged to 20- and 30-below zero, coal piles froze and conveyors broke down at coal plants, gas plants without firm delivery contracts sat idle without fuel, and PJM officials were sending out pleas for help for large electricity consumers to cut their use. Twenty-two percent of power generators failed to show up as expected that day, and PJM officials vowed not to let that happen again.
Likely not able to prevent future extreme weather events, PJM is looking at a major restructuring of its own market design to change how and when it pays for power to ensure the lights (and heat) stay on. But some believe those market changes come with some significant risks – particularly to the role of demand response, or emergency events during which buildings, homes, and industrial facilities are rewarded for reducing their electricity use.
Over the past several months, Environmental Defense Fund (EDF) and The Accelerate Group have been working closely with PJM, Illinois consumer advocacy group Citizens Utility Board, and a number of building owners in Chicago to develop the Combined Capacity Asset Performance Project (C-CAP), an innovative pilot program to demonstrate how demand response can continue to play a strong and vital role in PJM's electricity market. Read More »