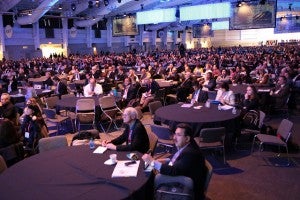 Each month, the Energy Exchange rounds up a list of top clean energy conferences around the country. Our list includes conferences at which experts from the EDF Clean Energy Program will be speaking, plus additional events that we think our readers may benefit from marking on their calendars.
Top clean energy conferences featuring EDF experts in December:
Dec 3: Abundance or Scarcity? Re-examining U.S. Oil and Gas Policy, Washington, D.C.
Speaker: Elgie Holstein, Senior Director for Strategic Planning
Recent growth in domestic oil and gas production is transforming the U.S. energy sector and challenging the paradigm of energy scarcity that has underpinned federal policy for the last 40 years. Join us to hear leading energy experts discuss this topic and examine policy issues related to exports, infrastructure, natural gas as a transportation fuel, and the climate.