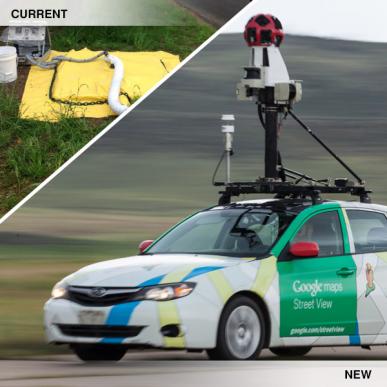 Throughout history, maps have played a critical role in shaping our decisions—helping us determine where we are going and how we are going to get there. Now, we're using them to define a way to address climate change.
Environmental Defense Fund and Google Earth Outreach have worked together to launch a series of maps that show methane leaks from natural gas pipelines under city streets in Boston, Indianapolis and Staten Island. This new tool has the power to greatly improve cities' and utilities' ability to minimize methane emissions that contribute to global warming.
Why care about methane?
A recent tide of scientific studies about losses from the natural gas supply chain has made it clear the critical importance of reducing methane emissions (methane is the primary ingredient of natural gas).
One of natural gas's potential benefits over other fossil fuels is that when burned it produces less carbon dioxide emissions, half as much as coal. If used wisely to rapidly displace dirty coal power plants, for example, natural gas could help the country dramatically reduce overall greenhouse gas emissions. Read More »