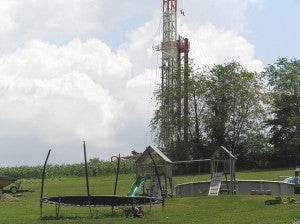 Oil and gas companies spend a lot of time and money reminding us just how much good they're doing in the world. But according to a new Gallup poll released yesterday, when it comes to fracking, the American people aren't convinced.
Production is booming and prices are the lowest in decades, due in large measure to fracking and a suite of other technological innovations that have led a revolution in production from 'unconventional' sources of oil and gas in the U.S. In particular, the rapid increase in natural gas production is providing a boon to consumers and helping to reduce our dependence on coal, which in turn has helped reduce carbon dioxide and other pollution.
And yet the new poll shows that just 60 percent of Americans surveyed are either opposed or undecided about fracking.
Why? Read More »