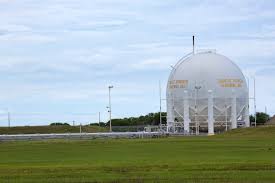 Facing dangerous levels of warming, Europe aspires to achieve a net-zero carbon economy by 2050. The oil and gas industry want us to believe natural gas can play a constructive role in this green energy future. And right now, these companies are lining up behind the idea that European Union policymakers should invest heavily in new incentives for hydrogen as a way to store and deliver energy for transport and the electric system.
Hydrogen separated from water using renewable electricity — so called 'green hydrogen' — might be economically viable someday. But for now, the cheapest way to make hydrogen is by converting natural gas. Natural gas is a major source of carbon dioxide emissions; it also consists mostly of methane, which is itself a greenhouse pollutant, with over 80 times the near-term warming power of carbon dioxide.
When it comes to climate change and achieving a net-zero carbon future, natural gas solves nothing unless both carbon dioxide and methane emissions associated with its production, distribution and use are fully controlled. Opening up a whole new market for converting gas to hydrogen without clearly establishing how those emissions will be dealt with would only make a serious problem much worse.
The European Commission recently released two major energy policy strategies in which methane and role of natural gas are at issue.