Last week marked another significant achievement in California's climate leadership, as the state hosted side-by-side global gatherings of the Global Climate Action Summit (GCAS), and the tenth annual meeting of the Governors' Climate and Forests Task Force, a multi-lateral organization of subnational jurisdictions, which California helped launch in 2008.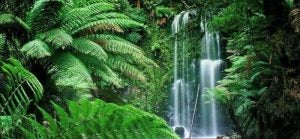 But California doesn't just add to the notches in its environmental leadership by hosting meetings, drawing celebrities, and showcasing pledges.
It's the work that underlies it all – years, even decades in the making – that gives California the heft to pull off these feats.
One of California's real accomplishments that was overshadowed – undeservedly – by the summit was the release of the California Tropical Forest Standard, which would lay the groundwork to help protect tropical forests around the world by leveraging the state's climate program and its global vision.