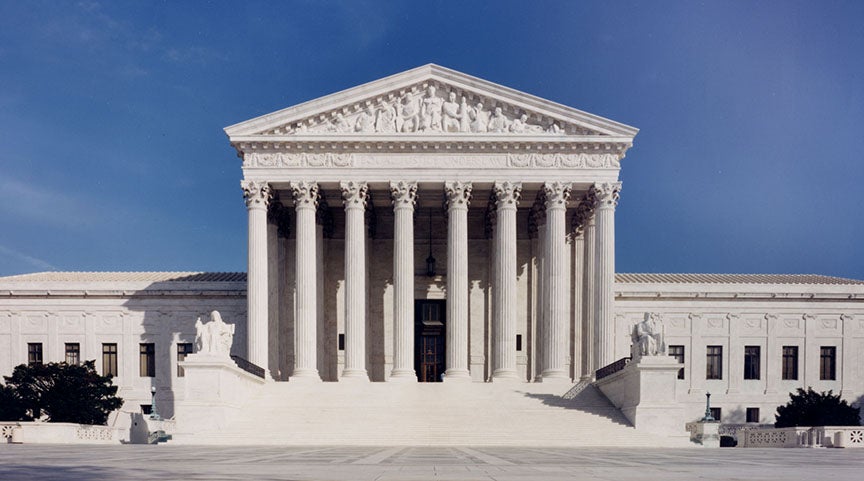 This coming Monday, the Supreme Court will consider hundreds of petitions for review, which ask the Court to take up cases for full consideration during its new term. Among the petitions for review are four from coal companies and states asking the Court to review the D.C. Circuit decision overturning the Trump administration's rule weakening regulations of carbon pollution from power plants. For multiple reasons the four petitions lack merit.
The Clean Power Plan, adopted in 2015, established the first-ever national limits on climate pollution from existing power plants. In 2019, the Trump administration adopted regulations to repeal the Clean Power Plan and replace it with the "ACE" rule – which did virtually nothing to limit pollution.
This January the D.C. Circuit struck down this attempt, issuing a narrow opinion that explained how ACE misinterpreted specific language in section 111 of the Clean Air Act.
In the months since the D.C. Circuit's decision, neither the Clean Power Plan nor the Trump administration's weak replacement rule has been in effect, meaning that no power plants or operators have experienced harm under either rule. Additionally, EPA has been working from a clean slate on new safeguards that will reflect current information about our rapidly changing power sector. Despite this, and the fact that no one is subject to any compliance obligations under the Clean Power Plan or ACE, coal companies and 21 states are asking the Supreme Court to reverse the D.C. Circuit opinion and issue a statutory interpretation that limits EPA's ability under the Clean Air Act to protect the public from climate pollution.
Effectively, they are asking the Court for an "advisory" opinion — a free-floating legal opinion untethered to any current dispute but intended to constrain future behavior. EDF is part of a coalition of environmental organizations that – along with almost two dozen states and cities, power companies and business associations – opposes this challenge.
Rather than take up this case in order to consider legal theories in the abstract, the appropriate course would be for the Court to allow EPA to complete its new rulemaking, which will be subject to judicial review once finalized. At that time, reviewing courts will be able to assess EPA's actual application of its Clean Air Act authority in the context of real compliance obligations and a factual record that reflects current realities.
Here are four key reasons that the petitioners' pleas for Supreme Court review should fail: