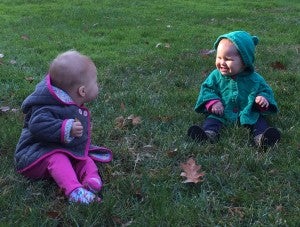 In 1990, while I was busy with kid priorities like learning to roller-skate, Congress was updating the Clean Air Act – kicking off a process to reduce mercury and other air toxic air pollution from coal-fired power plants.
Fast-forward several decades to 2012, the year my first daughter was born, and we finally had the Mercury and Air Toxics Standards in effect.
Unfortunately, after that 20-year journey to get strong protections against mercury pollution, the Trump Administration is now trying to move us backward.
Trump's Acting Environmental Protection Agency (EPA) Administrator Andrew Wheeler has confirmed that he's "reconsidering" the legal foundation of the Mercury and Air Toxics Standards – a move that could allow him to topple our national safeguards against the pollution linked to cancer, lung disease, and brain damage in babies.
What's worse, Wheeler proudly announced the move on National Child Health Day.
Here are five things you should know about the Mercury and Air Toxics Standards – and Wheeler's assault against them: