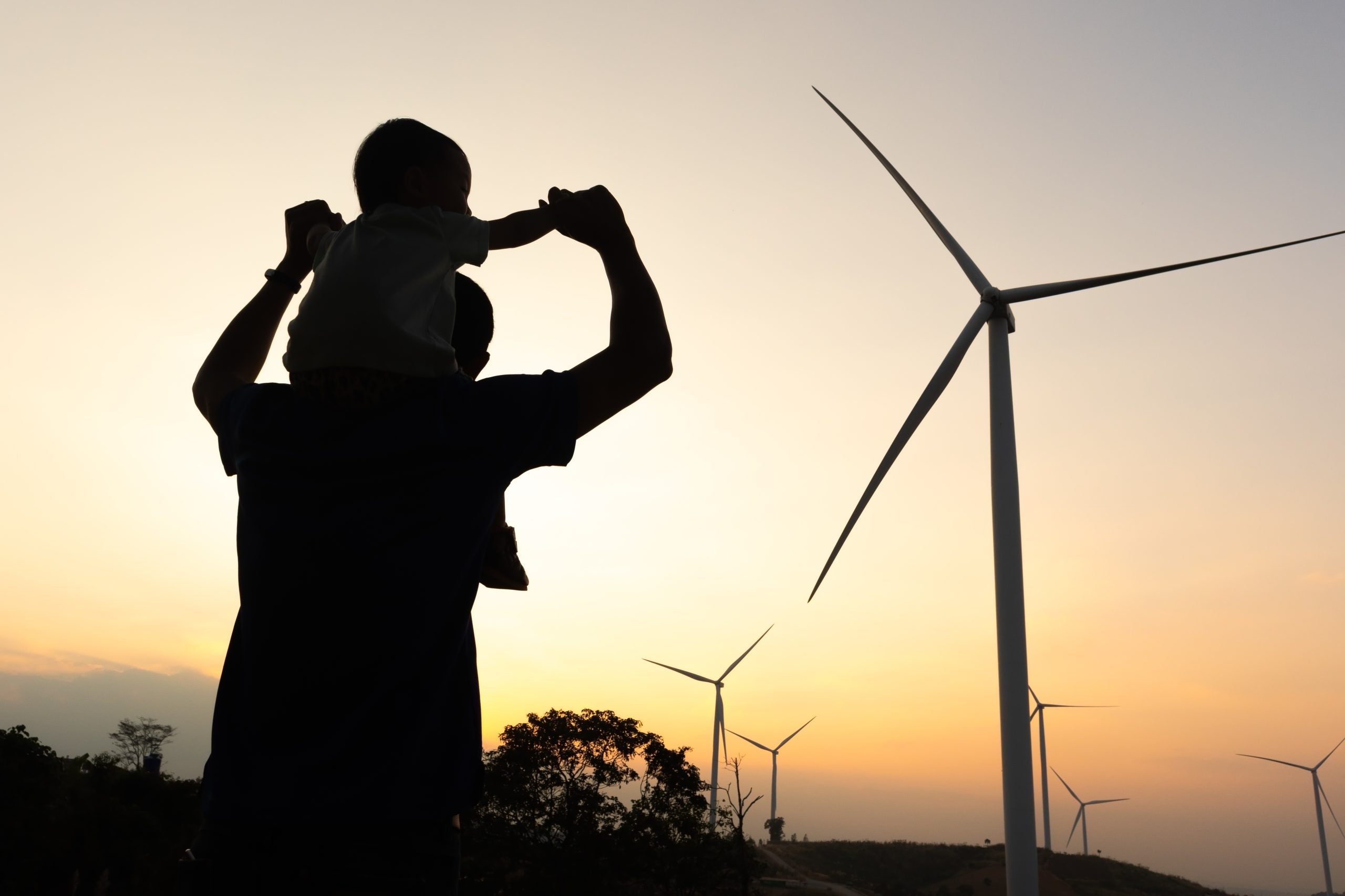 As Pennsylvania turns a new page into 2023 with new leaders at the helm, Gov. Josh Shapiro and the legislature have an immense opportunity and responsibility to usher Pennsylvania into its future — winning the clean energy jobs the state needs, protecting consumers from fossil fuel-driven price shocks on their electric bills, and dramatically cutting the climate and air pollution that harms Pennsylvanians.
In recent years, communities across the Commonwealth have felt impacts fueled by climate change and pollution firsthand. Scorching heat waves last summer pushed temperatures into the 100s. Heavy rainfall from Hurricane Ida the previous year caused costly and damaging flooding. And Pittsburgh and Philadelphia residents continue to face alarming levels of health-harming air pollution, with both cities recently receiving F grades for the number of high ozone days.
It's not surprising that the majority of Pennsylvanians want less air pollution, more climate action. Fortunately, Gov. Shapiro has committed to bold, science-based climate goals such as setting a goal for the Commonwealth to reach net-zero emissions by 2050, and is coming into office with several programs he can build on to help achieve these goals, including the Regional Greenhouse Gas Initiative (RGGI).
How RGGI can deliver for Pennsylvania
RGGI tackles both climate change and air pollution. Since air pollution and carbon pollution are often released from the same power plants, RGGI's efforts to cut carbon pollution also reduce health-harming air pollutants like soot and smog.
Under this proven, market-based program, a declining limit is set on power plant pollution and polluters must pay for the right to emit a ton of carbon pollution. As the amount of allowed pollution declines over time, utilities and power companies are incentivized to invest in clean energy, like wind, solar and battery storage, helping the state move toward a cleaner and less polluting power sector. Twelve states are in RGGI, with Democratic and Republican governors participating over the decade-plus the program has been in effect. In that timeframe, RGGI has slashed carbon pollution from power plants in half.
To confront the climate crisis, Gov. Shapiro must continue in this cooperative, market-based effort to cap and reduce carbon pollution from the power sector by maintaining Pennsylvania's place in RGGI. It matters for the state and for the nation: Pennsylvania's participation in RGGI presents the single most significant opportunity to guarantee reductions in carbon pollution from the power sector that helps achieve Pennsylvania's economy-wide climate goals.
Despite progress made in reducing emissions in recent years, Pennsylvania's power sector remains the third largest emitter of carbon dioxide pollution among all power sectors in the nation –  hitting the brakes on the program that cuts this pollution will drive the state backward, with harmful reverberations across the RGGI region. Many states in the region that rely on power from Pennsylvania are also increasingly looking to ensure electricity imports are carbon-free. Pennsylvania's participation in RGGI can help safeguard its role as a regional clean energy leader and ensure it is well positioned to comply with federal Clean Air Act standards.
Investing in Pennsylvania communities
Furthermore, a flexible, cost-effective program like RGGI will not only drive down climate pollution and provide critical support for existing zero-emission electric generation, including renewables and nuclear in Pennsylvania, it will also enable investment of hundreds of millions of dollars annually from auction proceeds generated via the sale of carbon allowances at quarterly auctions. These funds can be used for projects that reduce air pollution and energy costs, like energy efficiency, and for the deployment of renewable energy.
Partnership with the legislature can unlock RGGI funds further, helping deliver programs like on-bill customer savings as done in Maryland, and funding for ensuring fairness for workers and communities impacted by fossil fuel plant closures – closures that have happened already and will continue to happen in Pennsylvania regardless of RGGI. Legislation has been previously introduced in Pennsylvania to invest RGGI proceeds in job creation and training, ratepayer protection and more. This and/or other legislation should be considered as an accompaniment to the RGGI regulation.
RGGI will also help ensure greater uptake of once-in-a-generation investment opportunities under the Inflation Reduction Act (IRA) and the Infrastructure Investment and Jobs Act (IIJA), like the IRA's energy efficiency rebates and IIJA's weatherization funds. Power generators operating in states with binding pollution limits like RGGI (that compel the power sector to move toward clean energy) will have greater incentives to use these tax credits to their advantage.
Getting off the fossil fuel price roller coaster
Opponents who claim that RGGI is costly for ratepayers and jobs are being disingenuous, as they turn a blind eye to the reality on the ground. They fail to mention that Pennsylvania electric rates skyrocketed last year due to the instability in natural gas prices, which were the highest they've been since 2008, having almost tripled since 2021 as this fuel source wreaked havoc on the wallets – and health – of Pennsylvanians.
Or the fact that there are nearly double the number of Pennsylvania clean energy jobs than fossil fuel jobs in the state. Indeed, many fossil fuel-fired power plants are likely to retire with or without RGGI, the only difference being that with RGGI, we guarantee pollution goes down, help protect Pennsylvania's role as a net energy exporter to states that are concerned about importing dirty power, and provide hundreds of millions of dollars that could be invested in communities and jobs.
Gov. Shapiro should heed the calls of Pennsylvanians who have made it clear that they don't accept the false dichotomy of jobs or the environment. Simply put, Pennsylvanians are clamoring for action to address the climate crisis and ensure the Commonwealth is not left behind as the world moves rapidly to deploy clean energy. This year can prove to be the moment where Pennsylvania decisively turns the page on winning the clean economy future.