This post was co-authored with Sara Snider and Stacy Small-Lorenz. 
Join us in Washington, DC on December 8 for a pre-ACES Conference workshop- "Getting Better Biodiversity Outcomes from Coordinated Environmental Markets."  We welcome anyone interested in exploring the space where environmental markets, including habitat markets, interact with each other and conservation programs. Come investigate with us how biodiversity can benefit from the optimal design and coordination of markets.
Aligning Incentives to Maximize Environmental Benefits
Environmental markets have the potential to enhance and conserve key elements of ecosystems; however, this requires coordinated and informed decision-making. During the workshop, we will explore the evolution of habitat markets and how such markets should be designed to achieve the greatest net benefit, covering both biological and regulatory considerations of habitat market design. We will also discuss scenarios in which it could be appropriate to combine habitat markets with other markets (e.g. water and air quality) to create added-value incentives.  We will emphasize topics such as the interface of markets with federal conservation programs, the challenge of establishing baselines for landowners enrolling in habitat markets, as well as the economic and legal challenges of stacking.
Engage with Environmental Market Experts around Case Studies
Environmental markets experts will lead us through an engaging discussion of the challenges and opportunities for biodiversity markets and stacking in moderated panel and breakout discussion format. Confirmed panelists include:
Jessica Fox, Senior Project Manager, Electric Power Research Institute
Kevin Halsey, Senior Consultant, EcoMetrix Solutions Group
Chris Hartley, Environmental Markets Analyst, USDA Office of Environmental Markets
Rene Henery, California Science Director, Trout Unlimited
Alex Pfaff, Professor of Public Policy, Economics and Environment, Duke University
Morgan Robertson, Assistant Professor, University of Wisconsin
Jeremy Sokulsky, Chief Executive Officer, Environmental Incentives
David Wolfe, Director of Conservation Strategy, Environmental Defense Fund
Stacy Small-Lorenz, Senior Scientist, Environmental Defense Fund (Moderator)
Workshop participants will have the chance to discuss basic and complex questions around these topics by working through real-life scenarios. We will touch upon potential pitfalls, such as double-dipping, legal inconsistency, and market incompatibility, as well as the challenge of establishing baselines for landowners.  As environmental markets move forward to incentivize better biodiversity outcomes, we must be ready to collaborate and coordinate with fellow ecosystem service professionals to achieve real success.  Let's get started at the ACES Conference!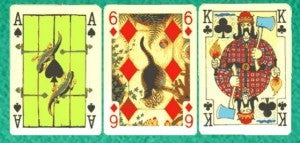 ---
Enter the Conversation
EDF has a long history of creating innovative market-based solutions to our environmental challenges, including the historical trading program in the 1990s that dramatically decreased acid rain and reduced exposure to harmful pollutants. Now, we continue to develop multiple markets in order to maximize environmental benefits, such as habitat restoration and carbon sequestration. A Community on Ecosystem Services' (ACES) Conference this December provides an in-depth forum for exploring these topics with representatives from government, academia, conservation NGO's and the private sector.