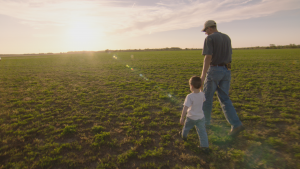 After many years of working to protect the environment, I have come to believe in two big ideas: community and civility.
The first seems simple, but is profound nonetheless: From a tiny frog to a giant grizzly, from a family farmer to the residents of our largest cities, all of us are in this together. We all rely upon the benefits that nature provides to prosper.
That's not what we hear from some politicians who parrot discredited talking points that claim environmental protection kills jobs and cripples the economy.
The truth is that a thriving economy and high quality of life are inextricably linked to, and dependent upon, a healthy environment. We neglect – or worse, punish – the natural world at our peril. Read More »