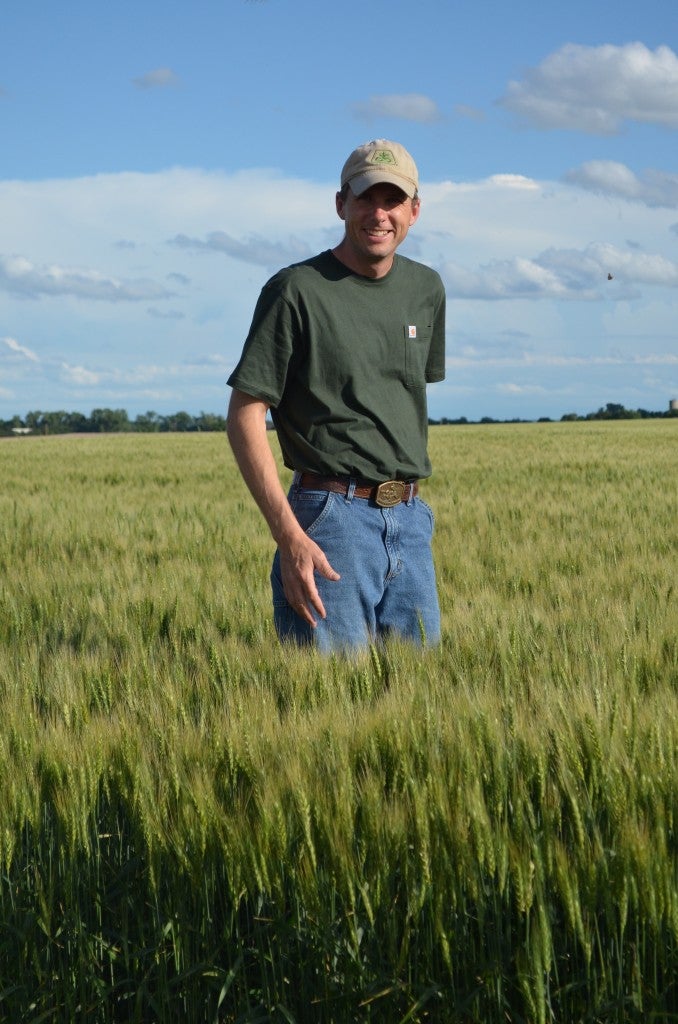 I first met Justin Knopf at a meeting in DC about five years ago. At 6'3", he definitely stood out, but not just physically. He openly conveyed how important his family and his land are – the reason he cares so much about making sure his Kansas farming operation can live on is for his children. It's rare to meet someone so articulate, sincere and committed to sustainability.
Over the years, I have become more and more impressed by Justin, who started farming at age 14 when his father gave him the means to rent land and buy seed and fertilizer.
Fast forward to today, and Justin is one of the country's champions of no-till farming – a practice that has boosted his yields and made his crops more resilient to the effects of extreme weather. His dedication and success caught the attention of Miriam Horn, author of the new book Rancher, Farmer, Fisherman: Conservation Heroes of the American Heartland.
Rancher, Farmer, Fisherman tells the stories of five individuals in the enormous Mississippi River watershed (Justin included) who are embracing sustainability and defying stereotypes. I asked Justin about the book, his beliefs on sustainability and what's next for no till. Read More »