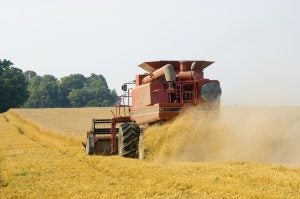 Journalist Michael Pollan deserves credit for elevating the national conversation about food. Over the course of 25 years, his articles and books have thoughtfully contemplated the troubling side effects of the American diet and the way our food is produced.
But his latest piece in the New York Times Magazine reads like a script for a black and white Western, with food companies, agribusiness and commodity producers cast in the role of Bad Guy and local organic farmers and vegans cast as the Men in White Hats.
In Pollan's script, the bad guys are responsible for everything from America's weight problem and rising health care costs to widespread environmental degradation and monocultures that threaten national security. If only the law would get on the good guys' side, he muses.
Food production is actually changing
All industries have issues that continually need to be addressed, and the food industry is no exception.
Agriculture consumes a lot of land and water and emits greenhouse gas emissions that must be curbed. And, yes, our diets have contributed to America's obesity epidemic.
Except, our food system is changing, more than Pollan acknowledges.
The uptick in consumer demand for local, organic products is promising. So, too, are the contributions that Pollan's so-called villains – the companies, agribusinesses and commodity farmers who produce what's on our plate – are making to the environment. They deserve recognition. Read More »