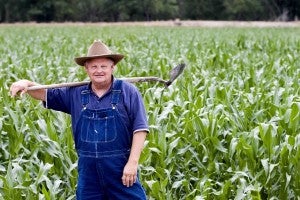 2014 was a milestone year for sustainable agriculture across the United States and around the world. In the U.S., we saw food companies and agribusiness like United Suppliers step up to the plate to meet Walmart's new demand for sustainable grains, and EDF's launch of the new Sustainable Sourcing Initiative. We also saw the launch of the United Nations' Global Alliance for Climate-Smart Agriculture, which aims to enable 500 million farmers worldwide to practice sustainable farming.
On the Colorado River, countless stakeholders including U.S. and Mexican policymakers, conservation organizations and farmers came together to orchestrate and witness the Colorado River Delta pulse flow – the temporary release of water across the United States-Mexico border that brought relief and restoration to the dry, empty river delta ecosystem – an historic accomplishment for people and the environment.
EDF and partners also laid the framework for pilot habitat exchanges to take place in 2015 that will protect species such as the greater sage-grouse. And, for the first time, the California Air Resources Board (ARB) considered a land-based carbon offset protocol that will allow U.S. rice growers to earn additional revenue for reducing greenhouse gas emissions from cultivation.
So what lies ahead for 2015? And what remains to be done?
We asked some of our Growing Returns expert bloggers to share their hopes, dreams, visions, and goals.
Reducing ag's GHG footprint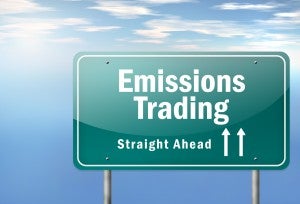 From Robert Parkhurst, EDF director of Agriculture Greenhouse Gas Markets:
My vision of success for 2015 would be to see rice growers from California and Arkansas generate 15,000 tons of offsets for the California cap-and-trade market. These will be the first greenhouse gas offsets generated by farmers, ever.
Along these lines, I look forward to seeing the ARB begin development of a nutrient management protocol which applies to rice, almonds and corn, and unlocks the potential development of millions of tons of greenhouse gas reductions. I also expect to see more than 500,000 acres of U.S. farmland generate voluntary offsets from the American Carbon Registry's fertilizer management protocol.
Improving fertilizer efficiency and water quality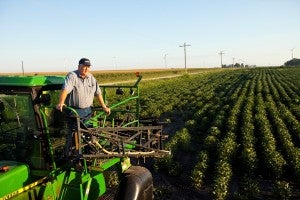 From Suzy Friedman, EDF director of Agricultural Sustainability:
I look forward to seeing the launch and rollout of United Suppliers' SUSTAIN platform not only draw significant interest and enrollment from ag retailers and their growers, but also generate significant new business and growth for United Suppliers and its retailers. This will reflect strong interest and engagement in sustainable agriculture from food companies and growers, who are reaping economic benefits.
I would also like to see additional major food companies and retailers set measurable goals and commitments for sustainable sourcing of commodity crops, GHG emissions reductions, and water quality improvements, and those with existing commitments making rapid progress on those goals. At the same time, I hope farmers are eager to tap into the sustainable agriculture market using programs like SUSTAIN and tools like Adapt N.
I also hope that Smithfield/Murphy Brown's leadership shows other companies in the meat industry that it is possible for them to engage their grain supply chains and improve their sustainability in ways that benefit the bottom lines of both farmers and companies.
Launching NutrientStar
From Karen Chapman, EDF project manager, Agricultural Sustainability:
My hope is that our supply chain partners endorse and promote the NutrientStar program, a robust scientific review process that EDF is developing to evaluate fertilizer optimization tools and technologies.
I would also love to see 10 new farmer networks in the Corn Belt ready to conduct field trials for the tools, technologies and products that will be reviewed by NutrientStar.
Paying ag producers to grow habitat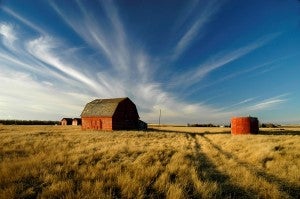 From Eric Holst, EDF senior director of Working Lands:
My vision for success in 2015 is simple – to see populations of greater sage-grouse, lesser prairie-chicken and Swainson's hawk reverse their declines and begin to thrive in their native landscapes.
We are anticipating pilot transactions under the Greater Sage-Grouse Habitat Exchange to begin in Colorado soon, and a habitat exchange pilot is already underway in California's Central Valley for the Swainson's hawk. I look forward to seeing the results of these pilots and encouraging more landowners to voluntarily enroll in conservation.
Reliable water supply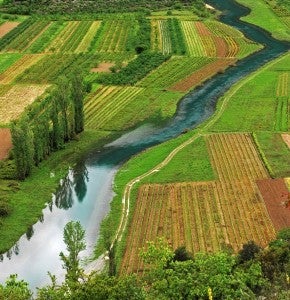 From Ann Hayden, EDF senior program manager of Working Lands:
I would really like to see an increase in public funding for conservation, such as funding for the California water bond, with ties to performance so that there is a true environmental return on investment.
And although it's out of our control, I'd love to see California doused with enough rain and snow that we can finally break the multi-year drought cycle and allow people, farms and critters to reap the benefits of reliable water supply for many years to come.
From Jennifer Pitt, EDF director of the Colorado River Program:
I also hope that drought relief becomes a reality in 2015, in the form of a record-busting snowpack that keeps our farms watered and our rivers flowing (though we know this is out of our hands!).
In the category of things we can control, I hope to see robust funding for programs that help farmers realize greater productivity from the water they are able to use, while improving water supply reliability for communities and river health.