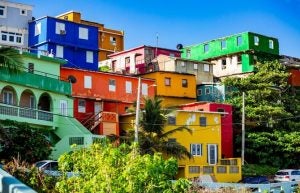 By Fred Krupp and Ramón Cruz, Sierra Club President
Puerto Rico sits in the eye of what's been the busiest hurricane season on record with an old and historically unreliable power system. The all too common occurrence of blackouts left more than 400,000 people in San Juan in the dark hours before Tropical Storm Isaias made landfall on the U.S. territory this week. Isaias is the latest storm to test Puerto Rico's preparedness after Hurricane Maria tore apart its electric grid in 2017.
Lack of funding to rebuild critical infrastructure and the Trump administration's ongoing neglect have elevated the risk that unimaginable human suffering awaits with the next storm.