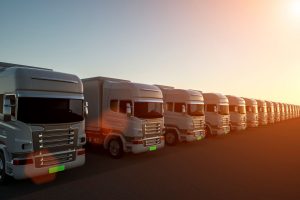 Update: The California Air Resources Board is hosting a public work group meeting on May 4 at 1:00pm PST to discuss the new Proposed Zero Emission Loan Pilot within the Truck Loan Assistance Program. Stakeholder input is needed to determine how loans should work under SB372. There will be future meetings on other elements of SB372 to come. Please click here for more information.
Last year the California State Legislature passed Senate Bill 372, an important new bill that will help finance the next generation of zero-emission trucks. The law directs the California Air Resources Board and the California Pollution Control Financing Authority in the State Treasurer's Office to offer financial and non-financial tools to help owners of medium- and heavy-duty trucks and buses pay for the costs of replacing their diesel-fueled fleets with cleaner, ZEV alternatives.
This bill is meant to bring key stakeholders to the table — environmental justice groups, truck manufacturers, fleets, financiers, nonprofit organizations and others — to find the solutions that will work for fleets to transition to zero-emission MHD vehicles.
Based on conversations EDF had with fleets, financiers and others, about what they need to invest in ZEV trucks, we discovered that it is critical to bring stakeholders to the table in order to find out what works, recognizing that multiple options are needed, because when it comes to fleets, one size does not fit all.