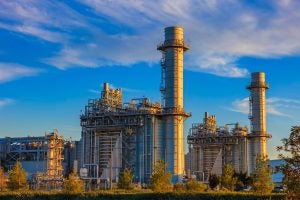 Backlash continues to grow against the Trump administration's efforts to deregulate methane emissions from the oil and gas industry. The coalition opposing the Environmental Protection Agency's rollbacks now includes major oil and gas companies¹, a midstream gas transmission operator, investors representing over $5.5 trillion in assets under management and 12 of the nation's largest utilities.²
These utilities, who use natural gas produced by oil and gas companies for electricity generation and delivery to commercial and residential consumers, have expressed strong opposition to the proposed regulations, recognizing national standards as the "foundation" of industry efforts to reduce methane emissions.
The public comment period, which began on Sept. 24, offers downstream energy providers a key opportunity to publicly add their voice to the broad set of stakeholders supporting federal regulation of methane in the oil and gas sector.
Utility climate commitments continue to rely on natural gas
Many of the country's largest utilities have set strong commitments to reduce greenhouse gas emissions from their portfolios.
Federal methane rollbacks spark new opposition from 12 major utilities
Click To Tweet
Yet, despite a broad power sector trend towards investment in renewable generation, most downstream energy providers still plan to rely on gas in the coming decades. In the U.S. power sector, the Energy Information Administration's reference case scenario forecasts natural gas-fired plants will make up around half of new capacity in the coming decades, with renewables making up the remainder. Many utilities will also continue to depend on gas for their distribution businesses.
Even in lower-emissions scenarios, utilities expect gas to continue to play a significant role. Dominion Energy, for example, anticipates that natural gas would still make up nearly one-fifth of its generation in a scenario where it reduces emissions 80% by 2050.
Natural gas investments are being been touted by industry as cost-effective, low-carbon replacements for coal generation. But for many utilities the risks posed by supply chain methane emissions continue to be significantly underestimated.
Methane leakage undermines commitments to a low-carbon future
The most comprehensive study of U.S. oil and gas sector methane emissions to date found methane leakage rates of 2.3% in the natural gas supply chain — 60% higher than EPA estimates. At this leakage rate, most of the near term climate advantage of gas compared to coal is eroded.
Given the issues with the supply chain, methane emissions pose serious challenges to planned utility investments in the coming years. As Southern Company notes in its "Planning for a low-carbon future" document, utility generation portfolios consist of high-capital, long-life assets. Investments made in energy systems will now, in large part, remain in place decades into the future.
Upstream leakage threatens the reputation of these long-term assets and utilities' ability to market them. The credibility of natural gas in the energy transition is on the line, and the rollback of effective nationwide methane regulation magnifies the already growing risks to the role of gas.
There is no substitute for national standards
Utility efforts to reduce their own methane emissions are valuable, but about 85% of U.S. methane emissions are concentrated in active oil and gas production areas. The most cost-effective opportunities for methane mitigation are similarly found in the upstream part of the gas supply chain.
While select upstream oil and gas operators are demonstrating leadership on reducing methane emissions, industry performance is not uniform. The result is a fragmented market with thousands of individual producers, where only 1% of upstream oil and gas operators are participating in programs to monitor and reduce their methane emissions. However, EDF estimates that implementing the EPA regulatory framework for both existing as well as new and modified sources would cut supply chain methane leakage by close to 40%, from 2.3% to 1.4%.
For companies all along the supply chain, national standards remain the most effective way to ensure that natural gas is responsibly sourced. As BP itself has stated "voluntary actions by several energy companies are not enough to solve the problem. The best way to help further reduce and ultimately eliminate methane emissions industry wide is through direct federal regulation of new and existing sources."
Public comments are an opportunity
The comment period for the Trump administration's proposed rollbacks of regulatory standards for upstream methane emissions offers an opportunity for utilities. It is time downstream energy providers take vital steps to address methane leakage risk through public support for continued EPA regulation of methane emissions.
---
¹BP, Shell, Equinor and Exxon.
²DTE Energy also issued a separate statement opposing the rollbacks.