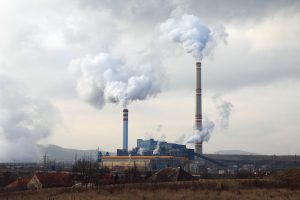 By Michael Panfil, Dick Munson
Yesterday, FirstEnergy submitted an outrageous request to the U.S. Department of Energy (DOE).
The Ohio-based utility giant wants DOE to bail out not only its uneconomic coal and nuclear plants, but all ailing plants across the PJM Interconnection region – which includes 13 states and Washington D.C. FirstEnergy's request, if granted, would fundamentally undermine important energy policy and represent a major step backwards for the American electric grid.
Federal regulators and many, many experts agree there is no imminent threat to the electric grid's resilience. Yet FirstEnergy is attempting to mislead the government and American public by arguing its outdated plants are needed to keep the lights on.
This is far from the first time the company has requested a bailout, but this latest effort is its most shameless yet. By arguing that the federal government got it wrong earlier this year – when it declined to provide profit guarantees for the company's expensive coal and nuclear plants – FirstEnergy is attacking the agency that oversees the interstate electric grid, ignoring evidence, making an illegal recommendation, and asking the American public to foot the bill for a multibillion-dollar-a-year bailout. Read More »