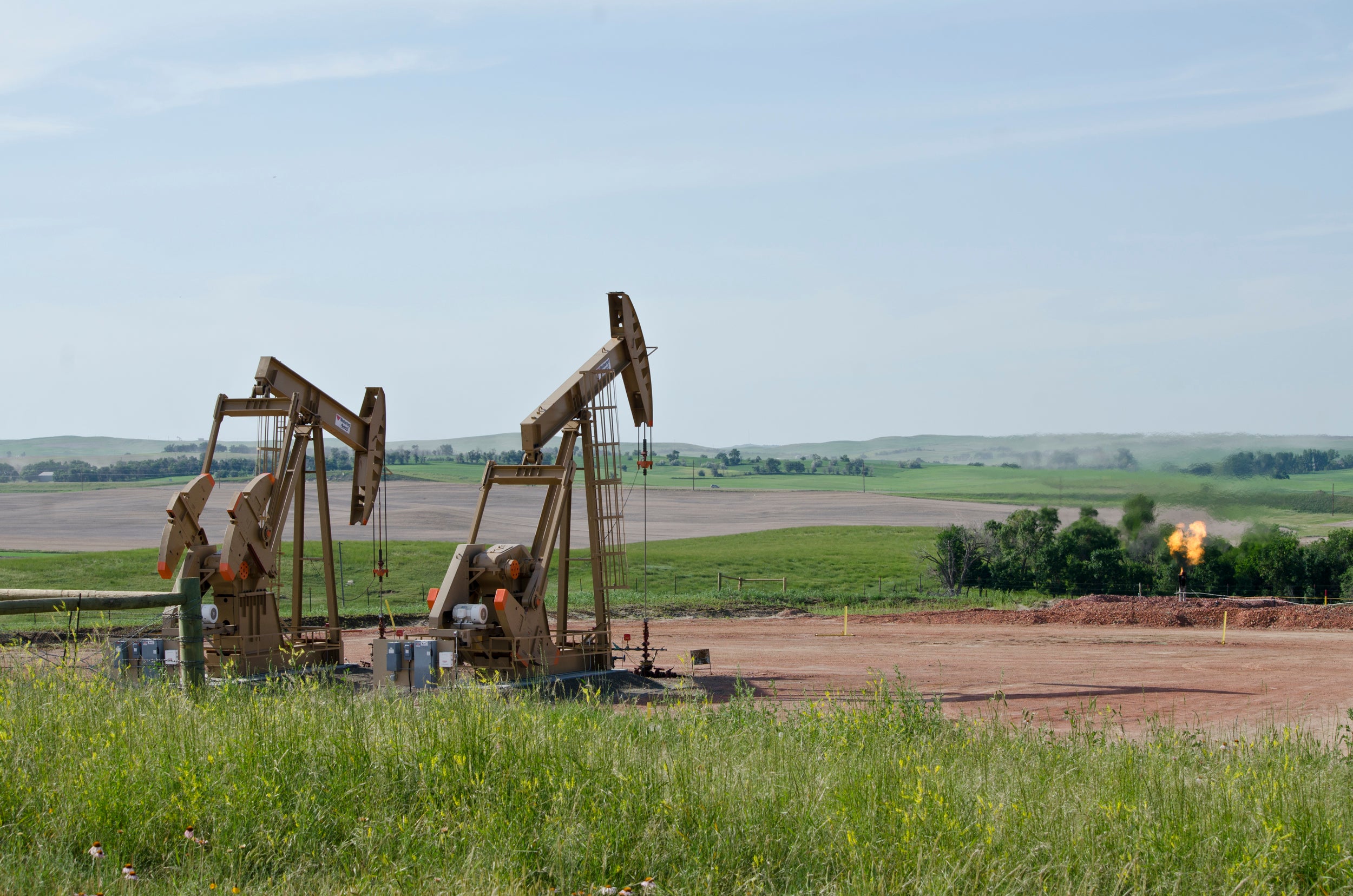 By Ben Ratner and Michael Maher

This post originally appeared on Forbes.
Recently, at an oil and gas industry event co-hosted by Energy Dialogues and Shell in Houston, Ben Ratner, a Director at Environmental Defense Fund, met up with Michael Maher, presently with Rice University's Baker Institute for Public Policy and a former longtime economist with ExxonMobil, to discuss the future of the natural gas industry. Specifically, they talked about the growing divide between those—in government and in the industry—who want less environmental regulation, particularly over the issue of methane emissions, and those who see sensible regulation as the best way for the industry to assure its future as offering a cleaner alternative to other, dirtier, fossil fuels.
Since Michael and Ben met in Houston, the Trump Administration announced the U.S. departure from the Paris climate agreement and postponements and potential weakening of methane emission rules from the Environmental Protection Agency and Bureau of Land Management. These new developments put the industry divide into sharper focus.
States could now step up to address issues that the federal government was poised to take the lead on under rules promulgated by President Obama toward the end of his term. But will states act without industry prodding or at least, support for action? And will companies most worried about license to operate intervene against delays, weakening, or even elimination of nationwide standards? Mike and Ben discuss below.
Ben: As a former oil and gas industry employee, how do you think the industry should respond to the regulatory rollbacks of the Trump administration?
Michael: This administration is moving rapidly away from a federal role in climate change policies. The question for the oil and gas industry is whether to sit back and coast on the federal failure to act or to work with states to address greenhouse emissions. Coasting may look like a cost saver for the near term, but the pendulum will eventually swing back, and a reversal of Trump's policies is a real prospect down the road. However, if enough states—with industry support—were to effectively address methane emissions it could provide guidance for federal action down the road and protect the industry against the reputational damage of being seen to have resisted sound environmental regulation.
Michael: In the current political climate, what do you see as the role of leading companies?
Ben: The great irony here is that while the Trump attacks on environmental standards are intended to help industry by reducing costs in the short term, they may end up inflicting much greater long-term damage. A classic case of "short term gain, long term pain."
Energy consumers, institutional investors and citizens want cleaner energy, and scrapping rules that help the industry clean up may ultimately endanger the industry's social license to operate and make it more difficult to do business. So we will be looking hard to see which companies step forward to slow down the deregulatory torrent that is tarnishing the industry's reputation just as demand for cleaner energy is lifting off.
In recent days, Shell and Exxon reportedly stated that they are complying with EPA's contested methane rules, but other companies have stayed silent. Companies like ConocoPhillips and BP voiced their support for the Paris international climate agreement. With the U.S. now withdrawing from the Paris accord, will companies like these make good on addressing climate change by publicly supporting policies aimed at reducing methane emissions? We haven't seen true industry support at the federal regulatory level, at least not yet.
At the same time, regardless of what happens in Washington, states have a golden opportunity to develop their own methane policies. In Colorado, for example, companies like Noble Energy and Anadarko worked with EDF and the state to negotiate methane and air pollution standards that work for business and the environment.
Industry played a vital role in Colorado's success, and there will be more opportunities for industry leaders to participate in regulatory development in other states.
Ben: Are there business and reputational impacts of failing to address methane emissions?
Michael: Natural gas has historically competed with other sellers with other fuels almost totally on price. But customers and officials are increasingly looking at energy options based on environmental benefits and not just price. There is a robust debate in the Northeast, for example, about how to move forward in decarbonizing their electric power system and it is not focused solely on the costs of alternatives.
In this regard, it is in the interest of the natural gas industry to be able to promote natural gas as a much cleaner alternative to coal. But methane and associated emissions from natural gas drilling operations cloud that cleaner-than-coal claim and plays into the hands of those supporting a more rapid shift to renewables and who argue for "keeping it in the ground."
Michael: How does EDF view methane control as part of a company's social responsibility?
Ben: How a company manages its natural gas leaks tells you a great deal about how responsible it is, because leaks cause climate damage and can harm people's health—especially among the most vulnerable, like children and the elderly. Also, since methane is a commercial product, if a company doesn't know or care how much of its own product is going into thin air, that's not a good sign.
Southwestern Energy is one example of a leader that sets a methane target, conveys to its people the value of methane management, and implements leading practices in the field. Another is Statoil, which is working with EDF and an entrepreneur to pioneer efficient new automated methane monitoring technology. These kinds of efforts can deliver financial value by recouping lost product, and demonstrating to investors, communities and other key stakeholders their lived commitment to responsible corporate behavior.
Ben: How do you see the industry tackling the methane problem?
Michael: Farsighted, well operated companies are already taking action to cut emissions, but sometimes the policy advocacy lags behind. There needs to be leadership on this issue from major players—not just singly but as a coalition urging federal agencies to retain or improve rules, rather than delay or weaken them. This coalition should also engage states in developing sound regulation of new drilling and older wells.
Some in industry are already pushing ahead with testing new technology that would reduce the cost of controlling emissions. That effort should continue, but voluntary action of this sort is not a replacement for regulations that apply across the entire industry. Nor will piecemeal voluntary efforts of a few overcome the stigma of hundreds of other companies abstaining from action to reduce their methane emissions.
Michael Maher is a senior program advisor at the Center for Energy Studies at Rice University's Baker Institute for Public Policy
Ben Ratner is a Director with EDF+Business at Environmental Defense Fund