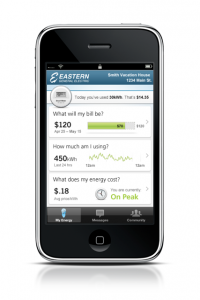 Andrew Bilich, Clean Energy Analyst, contributed to this post.
Here in California, we know a thriving economy and forward-thinking clean energy policy go hand in hand. An important way for us to do this is to keep using cost-competitive renewable sources of energy to power our economy.
Transitioning California to a clean energy economy is good for our wallets, our lungs, and our workforce. Today, electricity from renewable sources like solar and wind are far cheaper than fossil fuel-based generation, and in California we're powering our homes with nearly 30 percent clean resources. In fact, as the sun shined brightly last week more than half of California's electricity was powered by renewable sources.
Yet, recent spikes in natural gas bills remind us why alongside renewables, we need to thoroughly green the grid and bring down costs for everybody. One way to accomplish these dual goals is to use our clean energy optimally by deploying efficient tools like TOU, or time-of-use pricing.
[Tweet "How One Clean Energy Solution Can Help Fix Both Price Shocks and Energy Waste"]
TOU rates make electricity cheaper during times when electricity supply is well above demand.  In California, we're bursting with solar-powered electricity when the sun is shining, so this is when prices will be lowest with TOU rates. Since cheaper off-peak prices are incentives for people to use sun-sourced electricity, these strategies that reduce bills will also reduce harmful pollution. When done right, TOU pricing will save Californians money, avoid pollution (from fossil-fueled power plants), and maximize the productivity of renewables without any extra cost.
Natural gas price shocks mean utilities need to do better
A string of recent articles have reported on Pacific Gas & Electric (PG&E) customers' increases in their utility bills this winter. Gas is used primarily for heating, drying clothes, and cooking, and with California's recent cold and wet winter, usage went up. These increases can especially burden customers who aren't expecting them and force low-income households to decide between heating and other basic needs.
Recently, Californians have been experiencing the one-two punch of higher natural gas prices combined with higher usage. Not only were more Californians using more heat, but in August 2016, PG&E hiked natural gas prices by 13 percent. Additionally, the utility recently has raised rates for consumer electricity. According to a PG&E spokeswoman quoted in this article, from December 2015 to December 2016 PG&E customers saw a 21 percent average increase in charges for service. PG&E defends the cost increases as necessary to fund upgrades to its infrastructure and cover rising wholesale natural gas prices.
Since cheaper off-peak prices are incentives for people to use sun-sourced electricity, these strategies that reduce bills will also reduce harmful pollution.
PG&E and other utilities need to do better. If and when rates are changing, they must proactively engage and better serve customers with outreach and education about the changes. They should explain to customers how they might be affected, and how they can reduce their energy use by shifting consumption, practicing energy saving tips that can become positive habits, and exploring ways to invest in low-cost energy efficiency.  This is particularly important for the most vulnerable customers who are more likely to have inefficient appliances and housing without weatherization. Additionally, the utilities ought to help connect customers with clean energy innovators such as rooftop solar installers and demand response providers who can provide further solutions.
Abundance of renewables
Last month in a memorandum to its governing body, the California Independent System Operator (CAISO) – the organization responsible for controlling much of the state's electric grid – announced plans to turn off 8,000 MW of solar generation capability routinely in the middle of the day. This wasted capacity could power all of the homes in PG&E's service territory. (On average, 1 MW meets the demand of roughly 750 homes, so 8,000 MW could power 6,000,000 homes, or about 25 percent more than PG&E's 4,400,000 residential customers.) This is inefficient and in the long term will hurt the economic viability of these resources.
How TOU can help
There is one solution that can help address both price shocks and energy waste: TOU pricing. California's three major utilities, PG&E, San Diego Gas & Electric, and Southern California Edison, are currently working on plans to transition most residential customers to these rates in 2019. Included in these plans are year-long pilots that will start automatically switching some customers to TOU rates in March 2018.
With TOU rates, there are consistent and clear times of day in which it's affordable to use energy, and times (including periods of high reliance on fossil fuels) in which it's more expensive. The daily routine gives customers access to low-priced electricity every day and thus more control over energy bills. In this way, TOU helps us wrap our heads around new ways of thinking about electricity, which leads to new and better choices on how to use it wisely.
By shifting energy use to times when the sun is shining or the wind is blowing, we can utilize more of our existing means of renewable electricity. What's more, by 2025 our electric system could save up to $700 million per year in doing so. In 2016, that amounts to about $70 in savings for the average California electricity customer each year.
Positioning for Success
This solution will only work if customers are aware and educated about rate changes and given easy ways to make TOU rates work best with their electricity needs. Through utility research, we already know some customers may find it more difficult to adjust to these rates than others, and that additional bill pain may be felt during summer months when air conditioning demand is most intense. Utilities know now who these customers are likely to be, and can go much further in introducing them to cost-effective solutions. Let's continue to maximize our renewable resources and provide all Californians with ways to enjoy affordable, clean electricity.