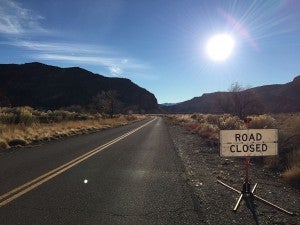 If you want a good example how bad government can kill good jobs and clean energy innovation, take a look at what's happening in Nevada, where a decision by Governor Brian Sandoval's appointees, pushed by NV Energy Inc., essentially killed the thriving local solar energy industry.
In December 2015, Gov. Sandoval's Public Utilities Commission (PUCN) approved a new net metering rule for people with rooftop solar systems that significantly increases monthly fees they pay their utility and significantly decreases the value of unused energy they sell back to the grid. Under the new rule, rooftop solar owners do not receive payments for the benefits they provide the electric grid and it will simply take too long to recoup a solar investment so that, for most, solar will no longer be a smart financial move. Solar companies are already running for the border.
And if killing jobs wasn't enough, PUCN's new rule is retroactive, essentially pulling the economic rug out from under the 17,000 Nevadans who have already invested in solar systems based on existing rules. In some cases, people who have invested tens of thousands of dollars are immediately underwater; it may take them decades to see a financial return on their investment. That is, unless Nevada decides to grandfather all existing solar customers for 20 years (a vote by the PUCN is scheduled for tomorrow).
So, who will benefit from the new rule? Legacy electric utilities, which for more than 100 years have built their profit models on selling as much energy as possible. In Nevada, the resident legacy utility is NV Energy Inc., which continues to be the largest private utility in the state. Owned by a subsidiary of Warren Buffet's Berkshire Hathaway, NV Energy sells electricity to 1.3 million people across the state at the highest rates in the Mountain region. NV Energy was a loud critic of the former net metering policy and a supporter of the decision to cut support for solar power.
Despite the flowery commitment to renewable energy NV Energy lists on its website, the company's generation fleet is overwhelmingly fossil-fueled. Of the 6,400 megawatts of generation it lists online, the company's website shows that 99 percent comes from natural gas or coal plants. Its renewable energy sources are a mathematical asterisk.
Solar energy, meanwhile, is booming across the country, partly due to net metering policies the Nevada rule reversed. There's more than 22,000 megawatts of installed solar in the U.S., and more than 20,000 additional megawatts are expected to be installed in the next two years. The cost of installing solar has dropped 73 percent since 2006, customer demand is still high, and solar companies are adding workers nearly 12 times faster than the overall economy. In the last six years, the U.S. solar job market has grown 123 percent.
[Tweet "Good Policy Gone Bad: How Nevada Killed Jobs and Clean Energy Competition"]
Solar demand has been so strong in Nevada that SolarCity, one of the largest solar companies in the world, announced in 2013 it would make Las Vegas a regional corporate hub. And the state's solar potential has barely been tapped – a U.S. Department of Interior study estimated that there is more than 6,500 megawatts of solar potential in Southern Nevada alone. For reference, that's as much electricity as all of NV Energy's company-owned generation combined. Solar is so hot in Nevada that the iconic "Welcome to Las Vegas" sign is now powered by the sun.
The PUCN's rule killed that momentum and potential in favor of a private monopoly with a 100-year old business model. While one advocacy group called Nevadans for Affordable, Clean Energy Choices filed a proposed constitutional amendment last week to break up NV Energy's monopoly in the state, it seems the damage has already been done. SolarCity has already eliminated 550 Nevada jobs and won't sell any more systems in Nevada. Sunrun and Vivent are also pulling out of the state. Local contractors and installers will feel the pinch, too, as potential customers simply won't be able to make the math work.
A recent analysis found that Nevada ranks first in the country for solar jobs per capita. Now these jobs are at risk – and could move to other states, where elected officials, regulators, and business owners are more interested in building a new economy than protecting an outdated one.
Nevada's rule is a poignant example of what is happening across the country. The solar boom is making utility monopolies face some difficult questions: How do utilities compete with new technology when all they know how to do is sell more energy and increase rates? How do they incorporate new energy sources, like solar, that they don't sell? How can utilities recoup the billions of dollars some of them unwisely spent on outdated coal plants?
These are hard questions. Yet they're inevitable for any business. Technology does not stand still. Some utilities are getting creative by experimenting with new business models that treat energy as a service, not a commodity, so they can thrive without punishing solar customers.
But in markets across the country, many utilities are using their political clout to protect their economic power and fight the future. Nevada is simply the latest and most egregious example. With one rule, Gov. Sandoval's political appointees have killed NV Energy's competition – customers and citizens be damned. As SolarCity CEO Lyndon Rive said, "This is not how government is supposed to work."
Photo source: Wikimedia/Famartin