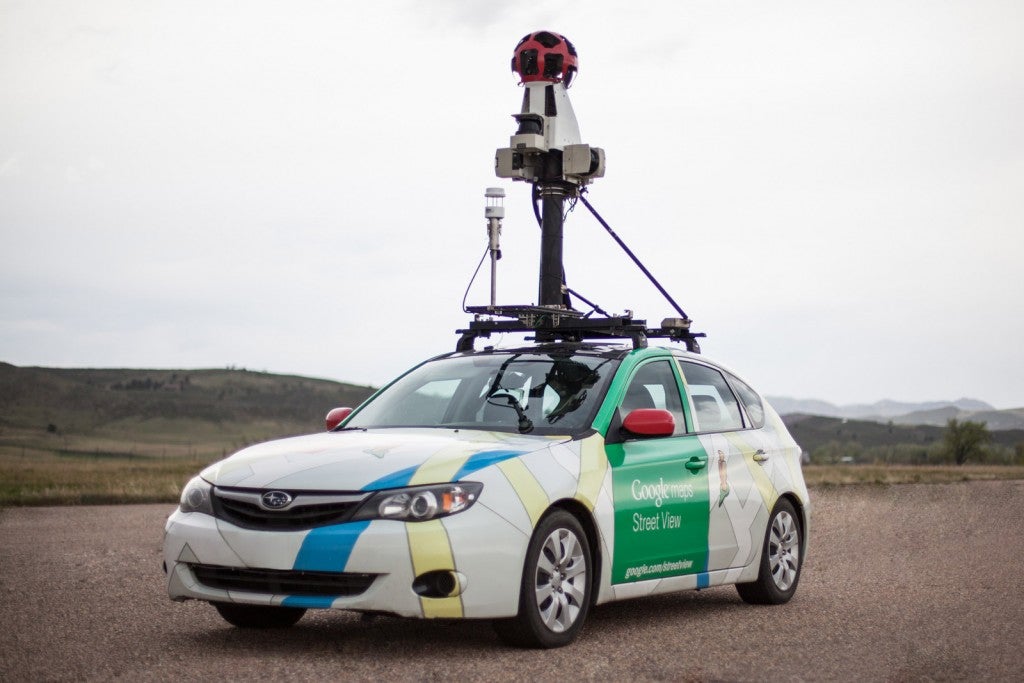 Regulators Bless Plans to Use Information Developed by Environmental Defense Fund and Google in $900M Pipeline Upgrade Program to Improve Safety, Reduce Waste and Cut Greenhouse Gas Emissions
New York and New Jersey, like many older communities in the US, have thousands of miles of old, leak-prone gas lines under their streets, some dating back to the late 1800s. Besides safety concerns, this leaking natural gas – which is mostly methane – is a potent greenhouse gas and a huge waste that's ultimately paid for by utility customers. While major leaks posing immediate risk are typically fixed quickly, thousands of others can persist for months or years.
Until now, it's been hard to measure the problem on a large scale, or to use that information to better focus on upgrades with the biggest benefit for the buck.
But on November 16, the New Jersey Board of Public Utilities (BPU) approved a three-year $905 million plan by the state's largest utility, Public Service Electric & Gas, to replace up to 510 miles of old pipe. Once safety concerns are accounted for, PSE&G will use data collected using a Street View car equipped with air sensing equipment as part of a research partnership between Google Earth Outreach and Environmental Defense Fund to prioritize the massive investment.
"The data from EDF's surveying will be an important tool for us to consider when scheduling the replacement pipe work," said Ralph LaRossa, PSE&G president and COO.
"We are very excited to see a utility and their regulators looking to this sensing and mapping project to guide a significant investment," said Karin Tuxen-Bettman, Program Manager for Google Earth Outreach. "We hope that this project and our partnership with EDF will lead to even more organizations using this data to find solutions that work for them."
Landmark Precedent
PSE&G is the first gas utility in the country to consider the amount of gas being lost into the atmosphere as key criteria in deciding where and when to replace aging and leak-prone pipe. The company, its customers and the environment will be the beneficiaries. The BPU approval paves the way for other utilities in New Jersey and beyond to follow suit using new methods for measuring invisible underground leaks in order to improve safety, cost- effectiveness and reduce climate pollution.
For six months, a Google Street View car specially outfitted with methane sensors has been taking millions of individual readings over thousands of miles of roadway in Passaic, Essex and Hudson Counties. Researchers used algorithms developed and tested over three years by EDF, Google and scientists at Colorado State University to assess the vast data stream. PSE&G provided our team with locations and types of pipes in areas it is targeting for investment.
The results of EDF's survey validate the need for and benefits from PSE&G's investment plan. Preliminary data revealed roughly four leaks for every mile of underground pipe surveyed. These findings were not unexpected, as PSE&G has been closely monitoring and repairing leaks, and had asked EDF to survey in the areas that its data suggest are most in need of replacement.
Last year, an earlier project uncovered roughly a thousand leaks on nearby Staten Island, in territory served by National Grid. EDF and Google have also mapped Boston, Burlington, Chicago, Indianapolis, Syracuse and parts of Southern California, and they have three other cities in the works. But to date, PSE&G is the first utility to refine its operations using the results of our surveys.
Coming a Sea Change
BPU approval of PSE&G's plan marks the first time the EDF/Google/CSU leak quantification methodology has been accepted by state utility regulators as an important consideration for prioritizing infrastructure investment. Considering the effects of Superstorm Sandy in New Jersey, and the long-standing efforts of the BPU to enhance infrastructure resiliency, it is no surprise that the Board validated PSE&G's view that reducing methane greenhouse gas emissions is an important element of its plans.
Officials and utilities in several states including New York, California, and Vermont are also moving towards considering climate impacts in prioritizing infrastructure modernization, and relying on new mapping and measurement solutions.
Scientists and policymakers are increasingly looking at the millions of tons of methane escaping across the oil and natural gas supply chain as both a significant climate problem, but also a major opportunity to achieve big greenhouse gas saving quickly while enhancing safety and saving money for gas customers. Each year, the U.S. oil and gas supply chain releases over seven million tons of unburned methane, which packs 84 times the warming power of carbon dioxide over a 20-year timeframe.
These new developments are a sign that utilities and regulators are taking the methane challenge much more seriously. It's also an example of a global environmental threat factoring into major local level decision-making.
Image Source: Environmental Defense Fund