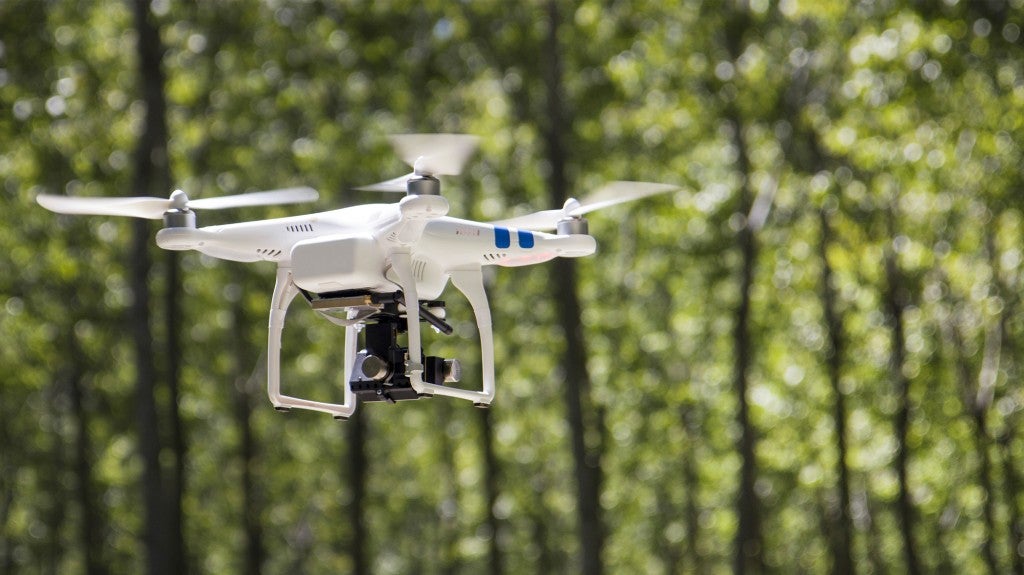 Dr. Jason Gu was still a graduate student when he developed the technology behind SenSevere, a start-up that creates laser-based gas sensors for use in heavy industry and power plants. Today, he's working to apply this technology to methane emissions from the oil and gas industry, making him one of the many entrepreneurs developing solutions to tackle the problem. His fascination with innovation isn't just making his clients more efficient—it may also be saving the planet.
The hidden cost of methane
Methane, the main component of natural gas, is a powerful pollutant responsible for a quarter of the global warming we feel today. The oil and gas industry releases 7 million tons of it into the atmosphere every year through emissions from oil and gas fields and associated pipelines, resulting in over a billion dollars' worth of wasted American energy resources. And, toxic chemicals like benzene, a known carcinogen, can accompany methane emissions, posing a potential threat to public health.
"The industry is beginning to become more sensitized to the fact that methane is an aggressive greenhouse gas," said James Armstrong, president of Apogee Scientific, a Colorado-based methane mitigation company. For more than 15 years, Apogee has manufactured a methane detection system that uses a vacuum and infrared sensors and can be mounted to trucks, ATVs and helicopters to identify leaks in the field. "If you find the leaks and repair them, you're not only helping the environment…you're extending the resource."
New frontiers for entrepreneurs
Today, a range of solutions are available to address the problem, from mechanical leak-preventing sealing devices to handheld infrared cameras. A 2014 ICF International report found that these existing technologies can reduce methane emissions by 40 percent, while costing oil and gas companies less than a penny per thousand cubic feet of gas produced.
For businesses operating in the field of methane mitigation, opportunity lies not only in existing technologies, but also in emerging ones. Heath Consultants, a Texas-based, family-run business, has been helping oil and gas companies capture wasted gas for over 80 years. But when they look to the future, they see a new way to possibly reduce emissions even more effectively: drones.
In August, Heath Consultants announced that, along with several research partners, they received part of a $60 million grant to develop a methane-monitoring drone that can reliably and cost-effectively detect and measure methane leaks.
"One drone will be able to monitor multiple wellheads, pipelines, separation tanks and anything else it needs to," said Paul Wehnert, senior vice president of sales and marketing with Heath Consultants. "It will sit in a doghouse, probably charging by solar power. It will then fly a programmed, aerial grid to monitor the various sites."
Dr. Gu, of SenSevere, has a different approach. As part of the Environmental Defense Fund's Methane Detectors Challenge, his four-person team has developed a stationary laser system that can continuously and cost-effectively monitor for methane emissions. The system, Gu claims, allows for "organized responses to leaks in hours, not months." That could mean the difference between a methane leak costing pennies, or costing thousands.
Policy drives innovation
State and federal leaders are increasingly recognizing the role policy can play in leveling the playing field for methane reduction practices across the industry, with the Environmental Protection Agency (EPA) proposing rules in September to reduce oil and gas methane emissions across the United States. Entrepreneurs like Gu caution that these policies must include the flexibility to adopt the most effective solutions as they become available and encourage further innovation.
"Any regulations need to have a clear pathway for operators to be recognized for using innovative technology," Gu testified at a recent public hearing on EPA's proposed methane rules. "Without such a pathway, the proposed rule risks freezing methane detection technology at its current level."
As momentum builds behind the effort to reduce oil and gas methane pollution, American innovators are providing the technology to cost-effectively drive emissions reductions, and are continually working to develop even more innovative, cutting-edge solutions. By crafting flexible rules, policymakers can help ensure the newest, most effective technologies are able to be adopted as they are developed by American businesses.
This content originally appeared on Washington Post's Brand Connect.